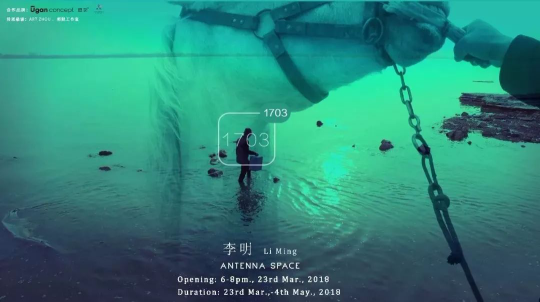 设展时间:2018.03.23——2018.05.04
地址:上海M50天线空间
Li Ming,the Chinese modern artist,his work Rendering the Mind acquired "Hugo boss the Asian new prominent artists prize " in 2017.The creation of image perception is the identification of Li Ming. His exquisite and sensitive observation let him use interesting image,voice,and object as material to create time nodes which is different from original by video clipping,so that it become the brand new video which can interact with audience to review the relationship between space and person.
李明,中国当代艺术家,作品《心渲染间》在2017年获得了"HUGO BOSS 亚洲新锐艺术家大奖2017"。影像感知创作是李明的一项标识,细腻敏感的观察力使他常利用身边有趣的图像,声音,人,事物作为作品素材,再通过视频剪辑成打乱原有的时间节点,形成全新的影音与观众互动,重新探讨空间与人的关系。
The newest individual exhibition "1703" sets up in Antenna Space gallery Shanghai.The exhibition includes five creations about he living in 1703 studio.
李明最新个展"1703"设置在上海天线空间画廊,展览包含了5个关于他居住在1703工作室期间的创作。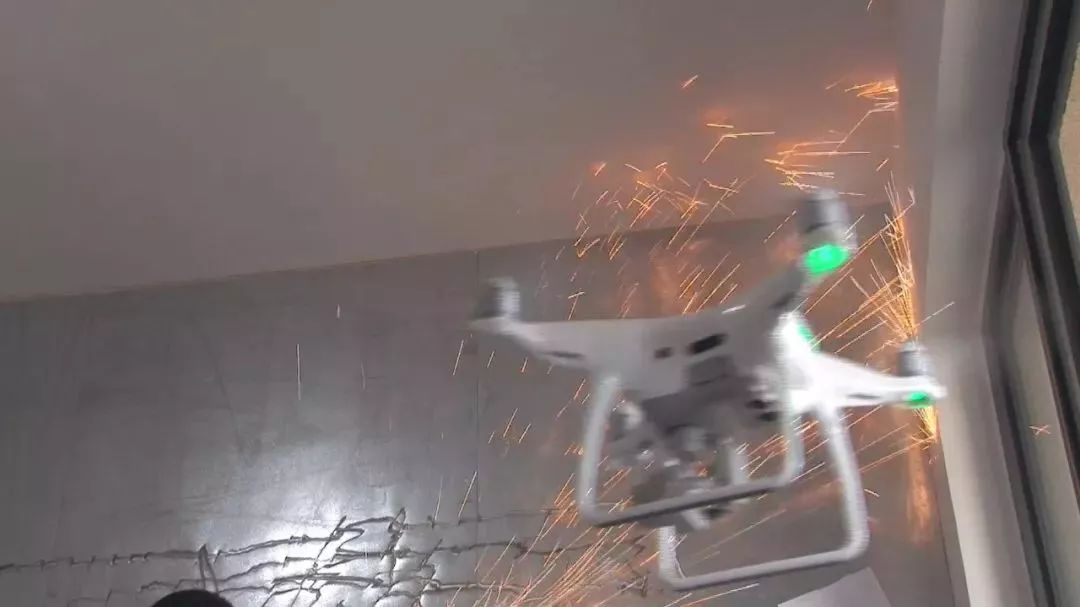 《航道》,3通道高清录像
时长:12'20 ",年份:2018
Channel,3 aisle Hd video
Duration: 12'20 ",year:2018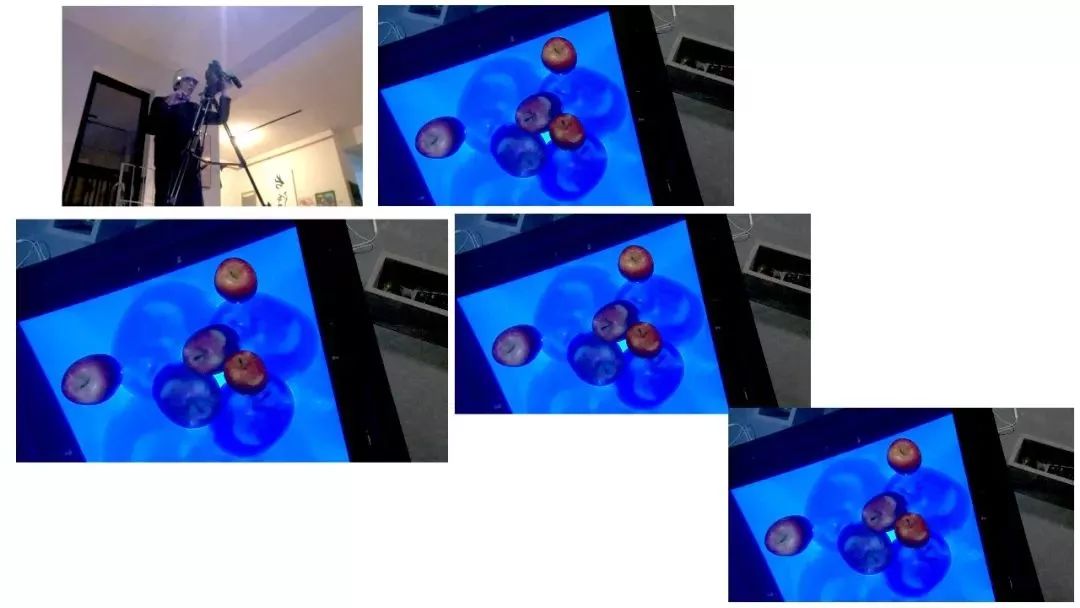 《反馈》,上,五通道高清录像,
时长:28'58 ",年份:2018
Feedback,,5 aisle Hd video
Duration: 28'58 ",year:2018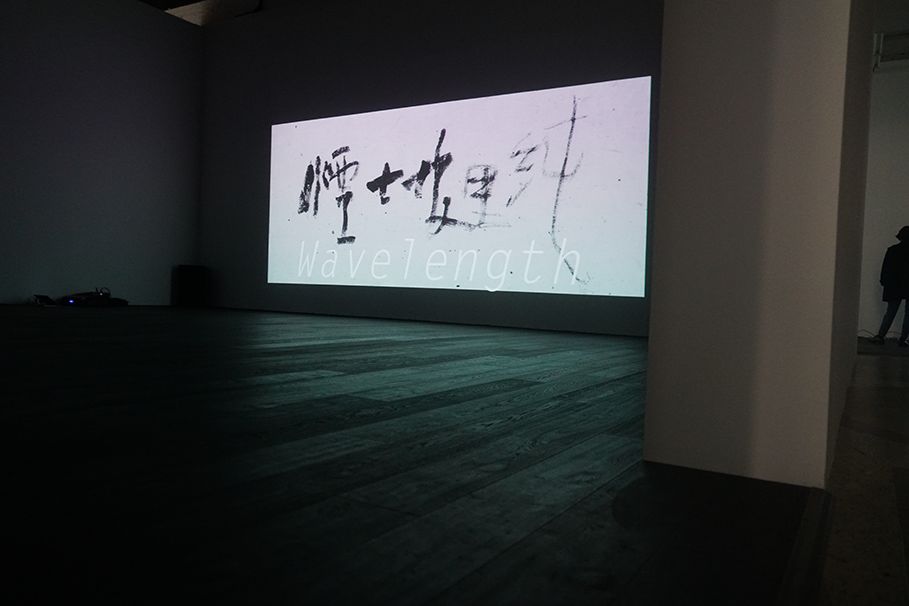 《烟士披里纯》,第三章,波长 单通道高清录像,
时长:18'58 ",年份:2018
Inspiration by transliteration,single aisle Hd video
Duration: 18'58 ",year:2018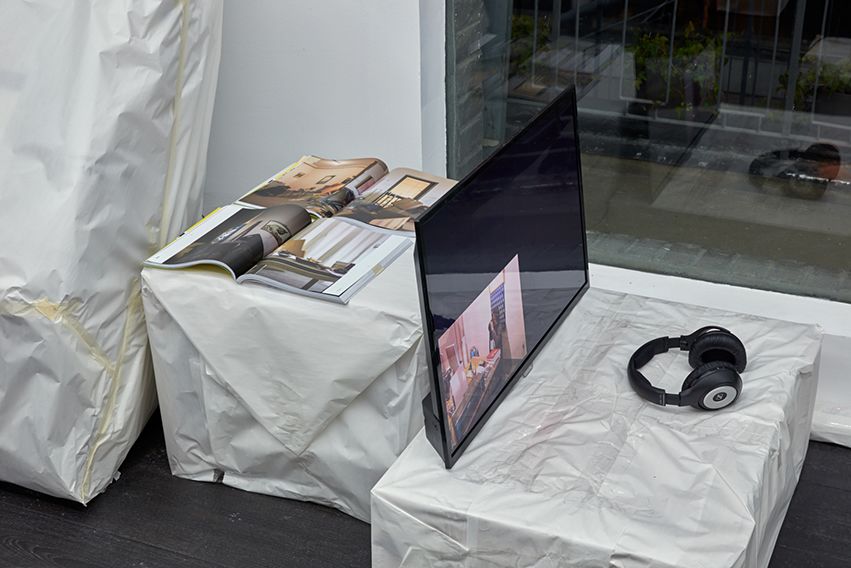 《主体》,单通道高清录像
时长:65'48",年份:2018
Main Body,single aisle Hd video
Duration: 65'48",year:2018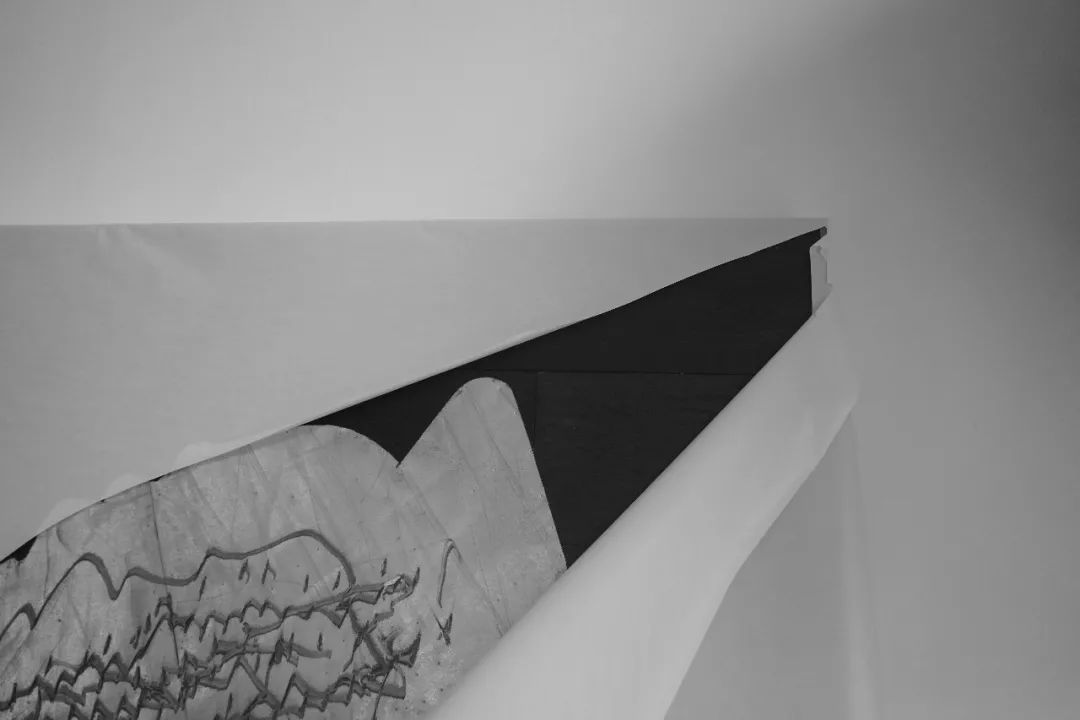 《记录》,声音,图片,材料打包
时长:32'21",年份:2018
Record,voice picture and the package of materials
Duration: 32'21",year:2018
The production that expose before people's eyes exactly record the thought and experience when artists share mind with others,so that it can let audience comprehend art itself maximum.So in every exhibition that constitute closely by production and space, the artist's unceasing grope of space environment is the formal representation that is the most suitable with production.
曝光在人们眼前的作品展览基本准确记录了艺术家同他人共享心灵瞬间的思考与经历,使得它为观众最大限度了解艺术本身。因此每一次作品和空间密切接合促成的展览,艺术家不断摸索探寻怎样的空间环境才是最契合作品深处的形式表达。
UganConcept interview Li Ming about the floor selecting of "1703"exhibition.
对此感物对李明进行了一次关于"1703"作品展览地板选择的访问。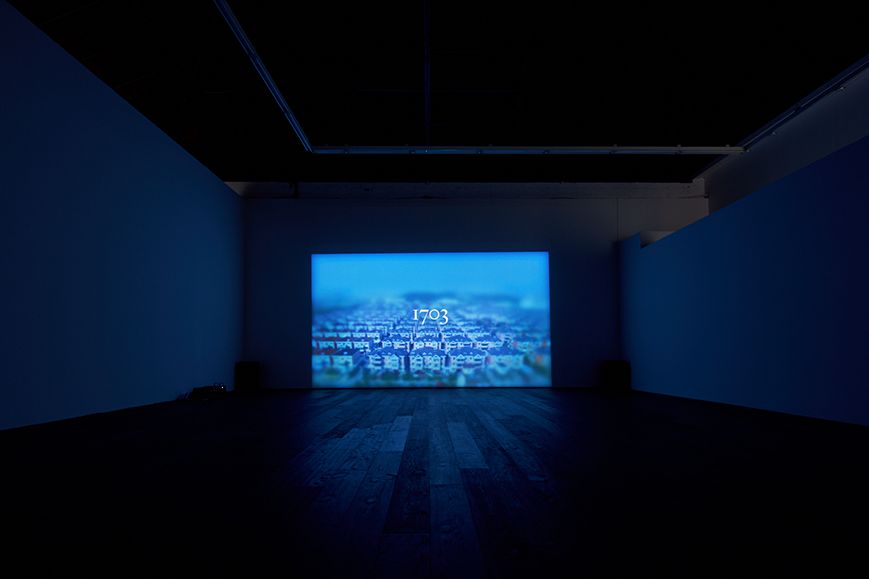 Inspiration:"From decoration of house to Floor covering installation of gallery,floor is the extension of 'yanshipilichun' Inspiration ,it only produced from my dream in the beginning ,but it became the exhibition's part to foil production.
灵感:"从家里装修到画廊的铺设地板,地板可以是'烟士披里纯'灵感的延展,开始它仅来自我的梦境,直至最终确认使用烘托作品。"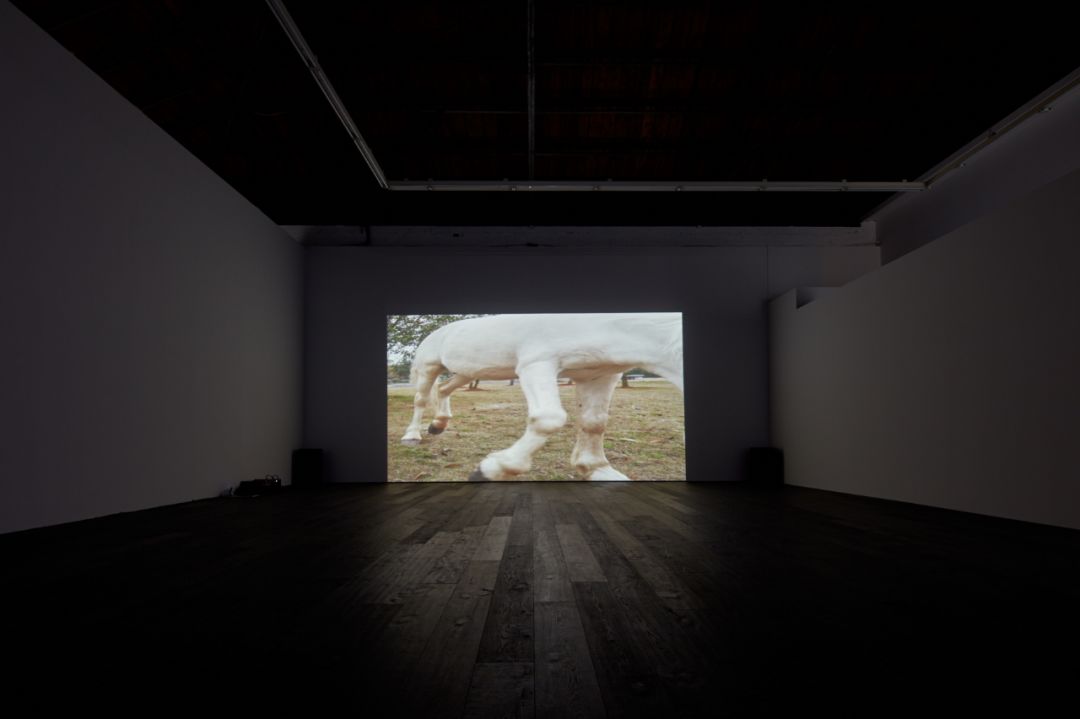 The feeling of formation process is extremely subtle.In the beginning, the most people will conceive space effect that they need in brain.They select floor according to "color"that they confirm previously and feelings that is similar with dream.When Li Ming touched floor itself in UganConcept DERLOOK exhibition hall, he confirmed paving materials,surrounded by materials.the feeling of touch,and space effect that formed in people's brain.
形成这一过程的感受极为微妙,大多数人在初期会脑中模拟需要的空间效果。从确定需要的"颜色"开始寻求地板,和梦境有着类似的感受,当在感物第六空间展厅触碰地板本身,围绕材料,触感,人们脑里显现出了最终形成的空间效果,而确定了画廊铺设材料。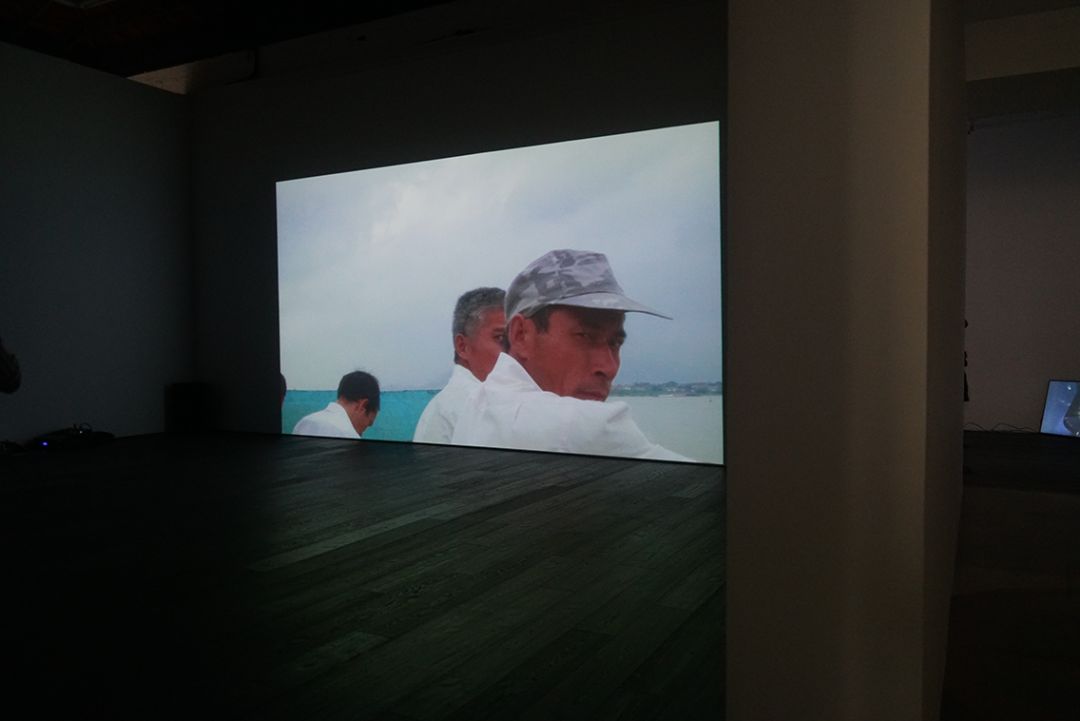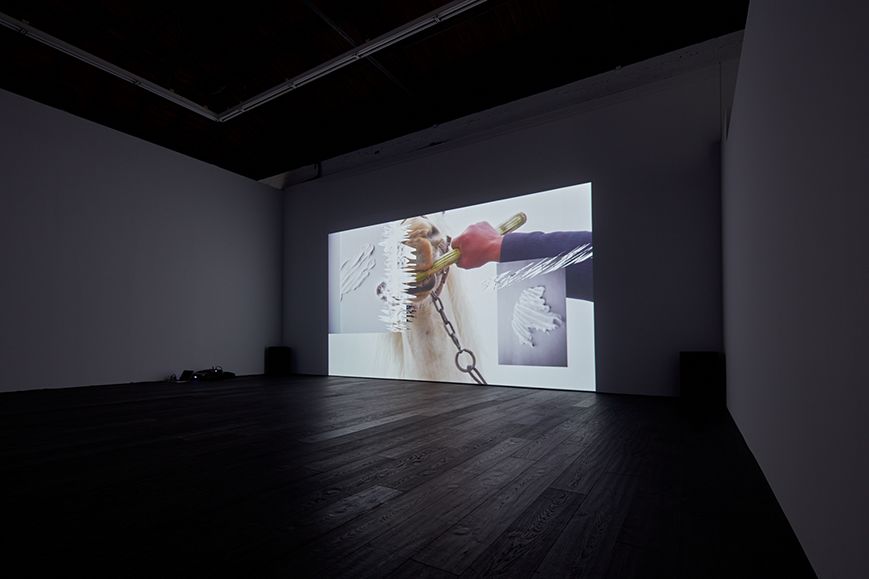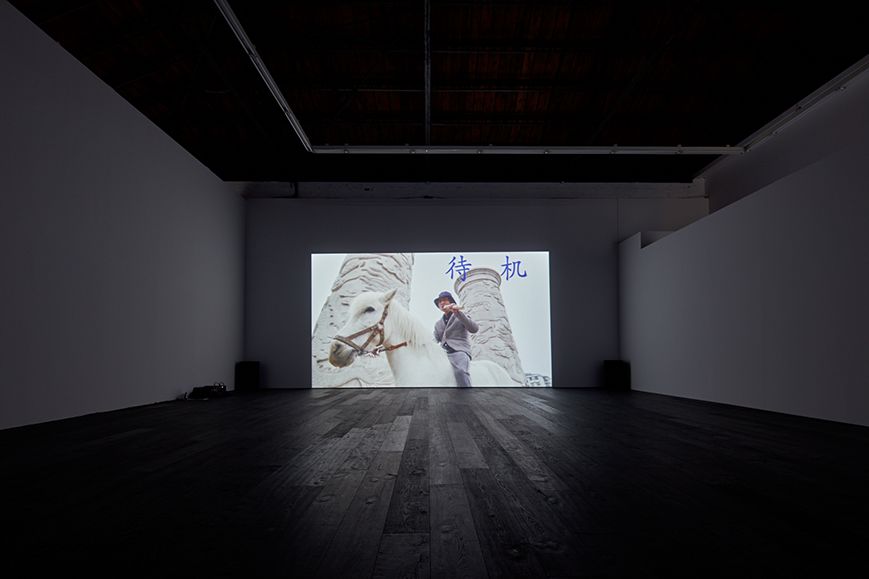 Exhibition stand:" Not all exhibition stands possess obvious sense of ceremony.So i prefer to treat floor as exhibition stand,rather than the improvement of space's soft outfit.Appropriate space arrangement will let exhibition possess more integrality,"
展台:"并非所有展台都具明显仪式感,所以我更愿意将这一次地板的铺设作为作品的展台来看,而非一次空间的软装完善,合适的空间布控使展览更具有完整性。"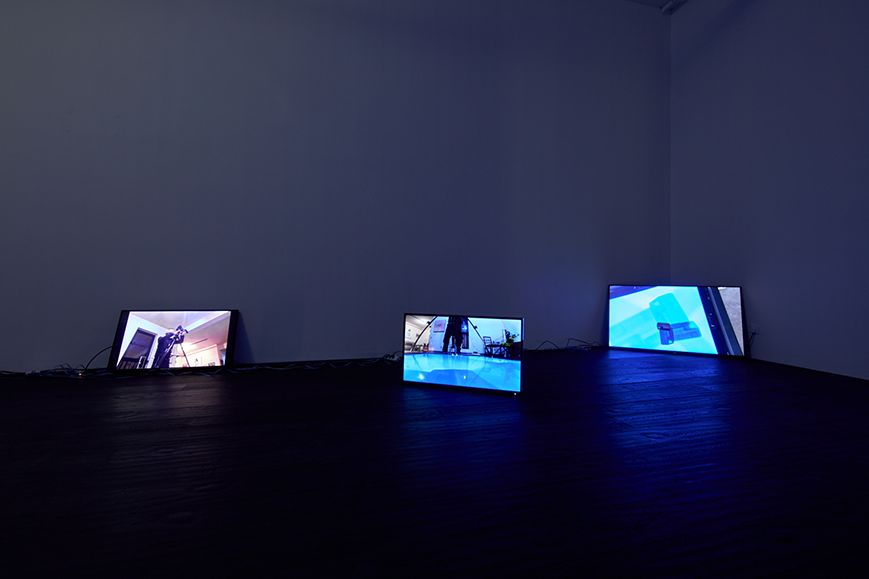 We were along with circuity that LI Ming has arranged,and enjoy exhibition in his Delicate arrangement.
我们顺着李明事先安排好迂回走道,一切在他精巧安排中进行观展。
We found that Li Ming only laid floor in the space that present production to carve up the whole space cleverly,so that production can provide audience with accident emotion to let different works that express different purport have more distinct thought.
发现李明仅在画廊呈现作品的空间设置了地板,来巧妙切割整体空间,使作品因为环境上的跨越感带给观众意外情绪,在到达不同主旨表达的作品可以有更清晰的思考。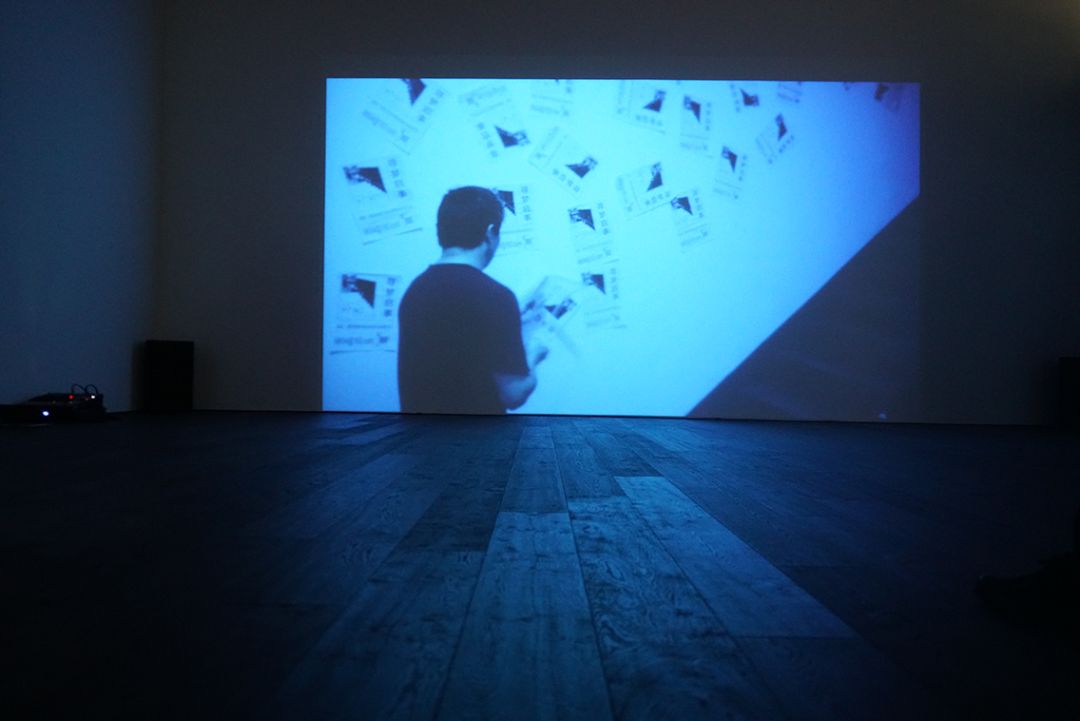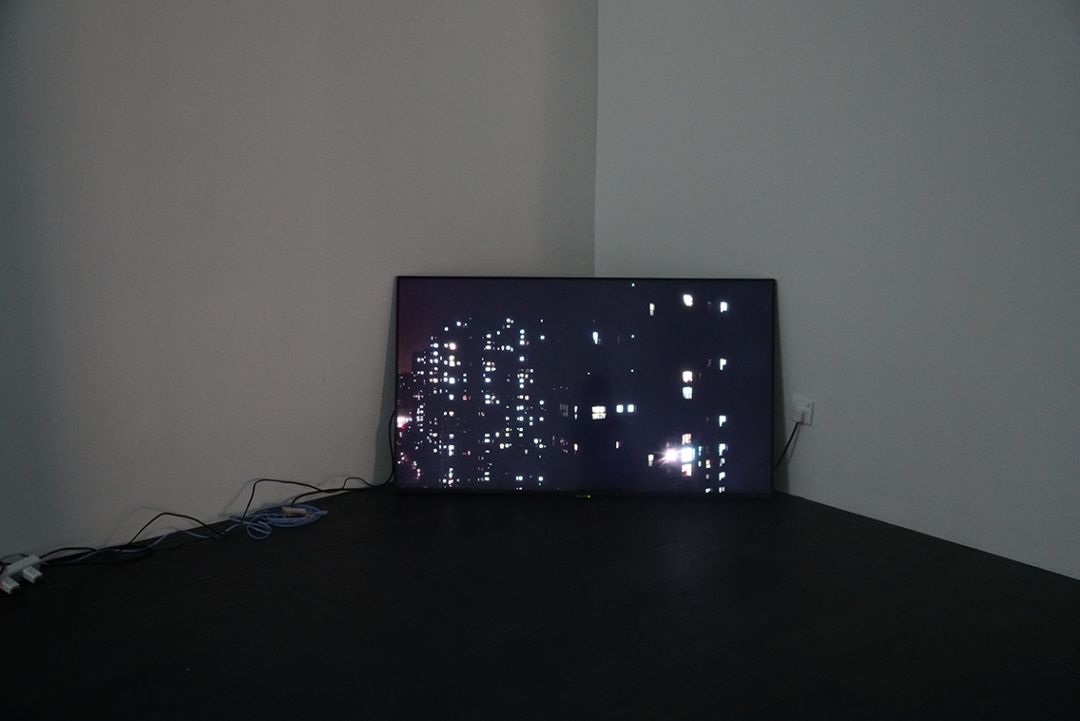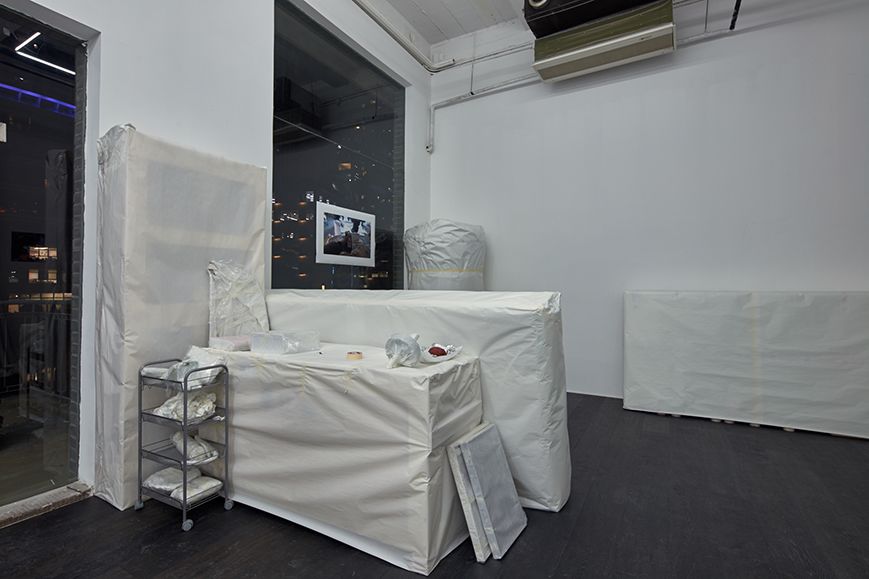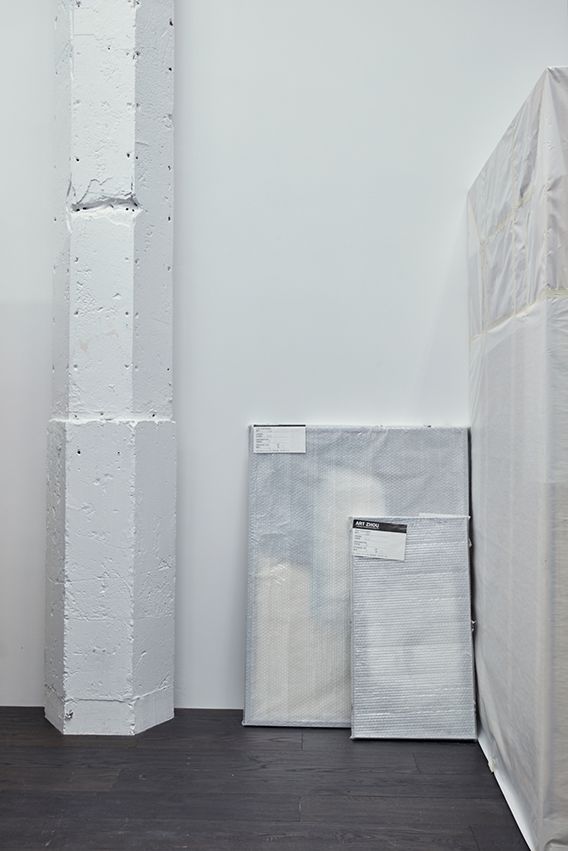 Path: "You can catch the sight of aisle,fairway,so that floor is the 'path' that I design.
路径:"从我的作品中你们可以看见有通道,航道,那地板可以说是我设计的'路径'。"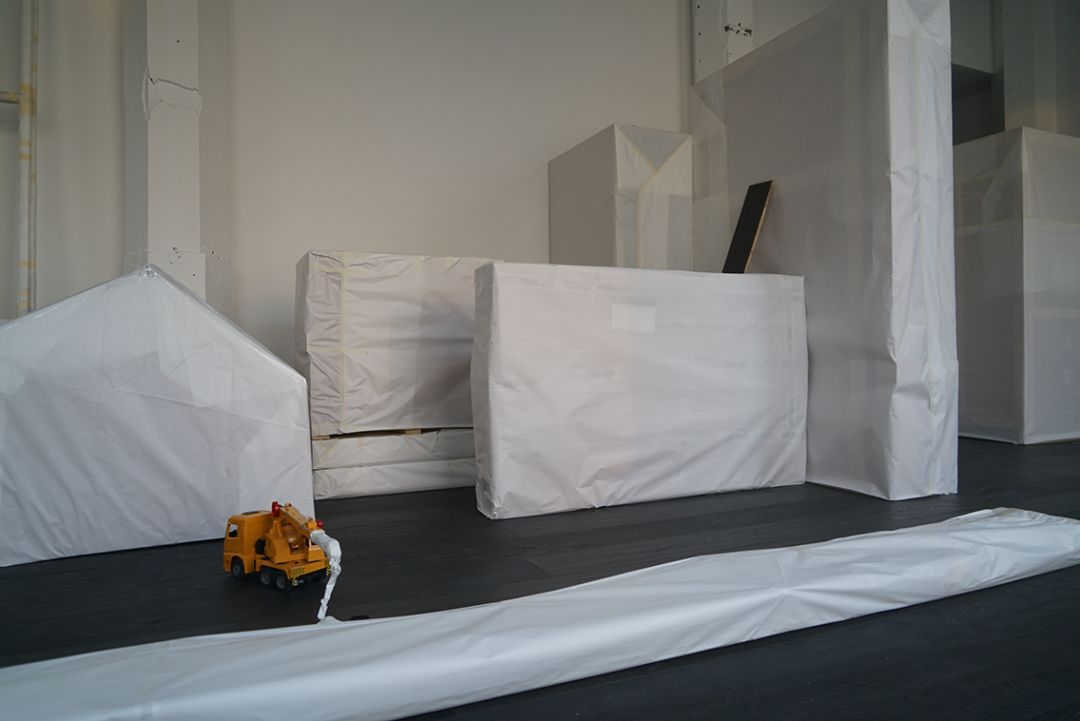 The part of image takes effect in guidance and hint before audience come to production.audience will find the temperament of production is entirely different from now,when production use different floor that have various quality,materials and color.This is the refraction of floor "path".
形象部分是观众到达作品前地板起着引导和暗示作用,隐性地方是试想作品使用其他质感,材料,颜色的地板铺垫烘托,那么观众现在看到的作品气质会和现在截然不同。这就是地板"路径"的折射。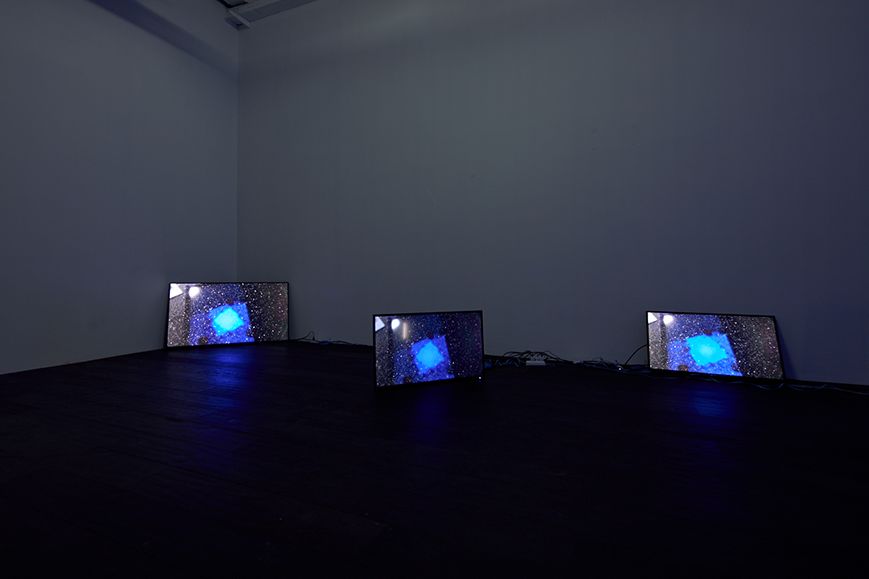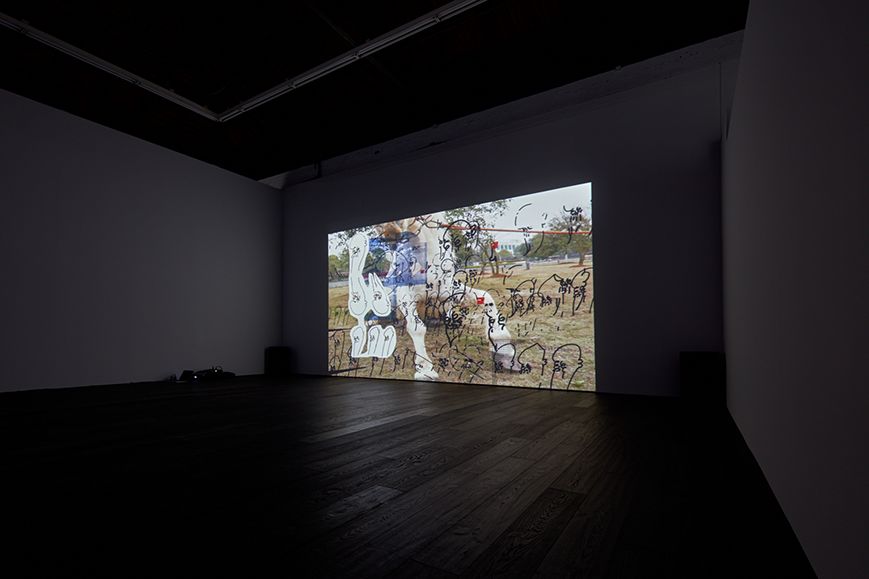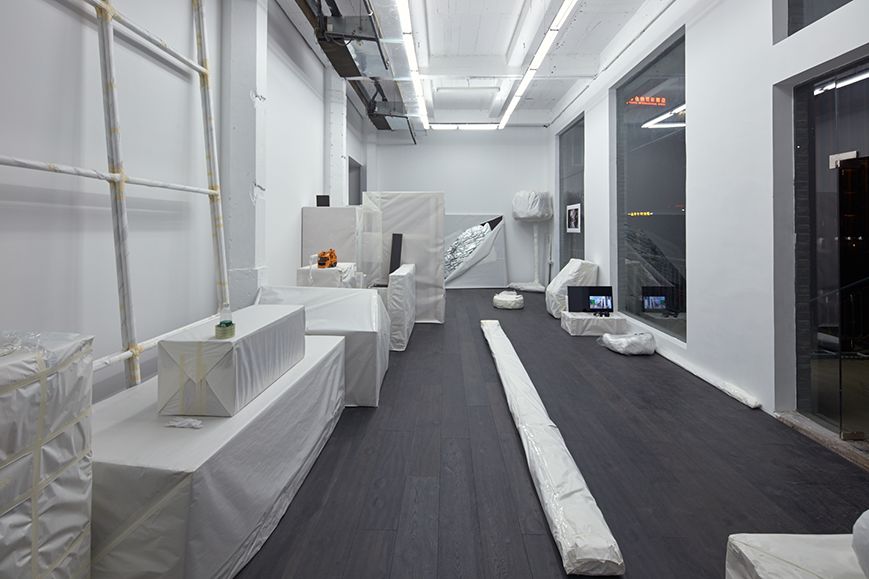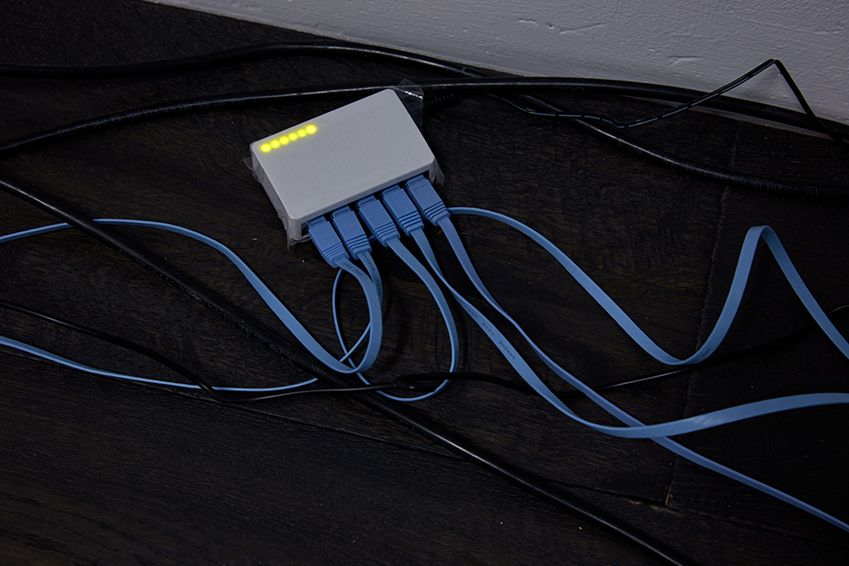 The staff of gallery represent:production discussed the relationship of two dimensionality between people and space.artist Li Ming selected space vessel which he think is most suitable in language and visual angle of his own production.
画廊工作人员表示:作品是关探讨人与空间这两个维度密不可分的交织关系,而艺术家李明在自己的作品语言和视角中也选择了他认为最合适的空间容器。
We will see the combination of art and floor in this course.we will acquire the new visual angle of floor in artists' eyes,when we inspect the relationship between them as the time goes by.floor don't become art,and art don't change itself.but we can see both of them inter infiltrate,and they become the space production that don't belong to either party.

可以看见艺术和地板结合,时间的推移再次审视探究两者关系,我们不断获取艺术家眼中关于地板的新视角。地板没有成为艺术,艺术没有改变其本身,可见的是两者互相渗透,产生了不完全属于任意一方的空间作品。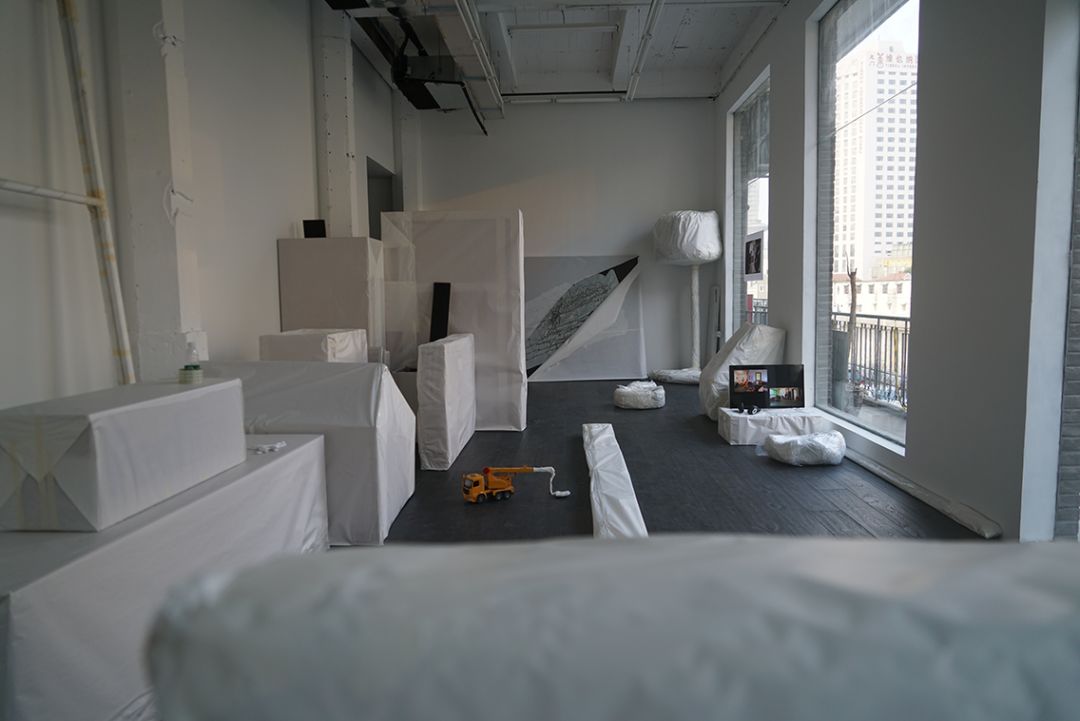 This brand new production let Uganconcept floor possess more various level expression.
而这一全新的产物,让感物地板有了更多层面的表达。