2021年9月26日,Ugan concept感物台州形象店正式开幕。感物携手融设计图书馆,与到场的台州设计师一起,共同见证了感物在台州地区首家形象店的亮相。『2021中国传统手工艺材料之木材料——大漆研究分享会』也在开幕仪式上同期举行。
On September 26, 2021, Ugan concept Taizhou Image store officially opened. Ugan concept and Rong Design Library, together with the Taizhou designers present, witnessed the debut of Ugan concept's first image store in Taizhou. "2021 the sharing session on Chinese lacquer research of traditional wood materials" was also held at the same time as the opening ceremony.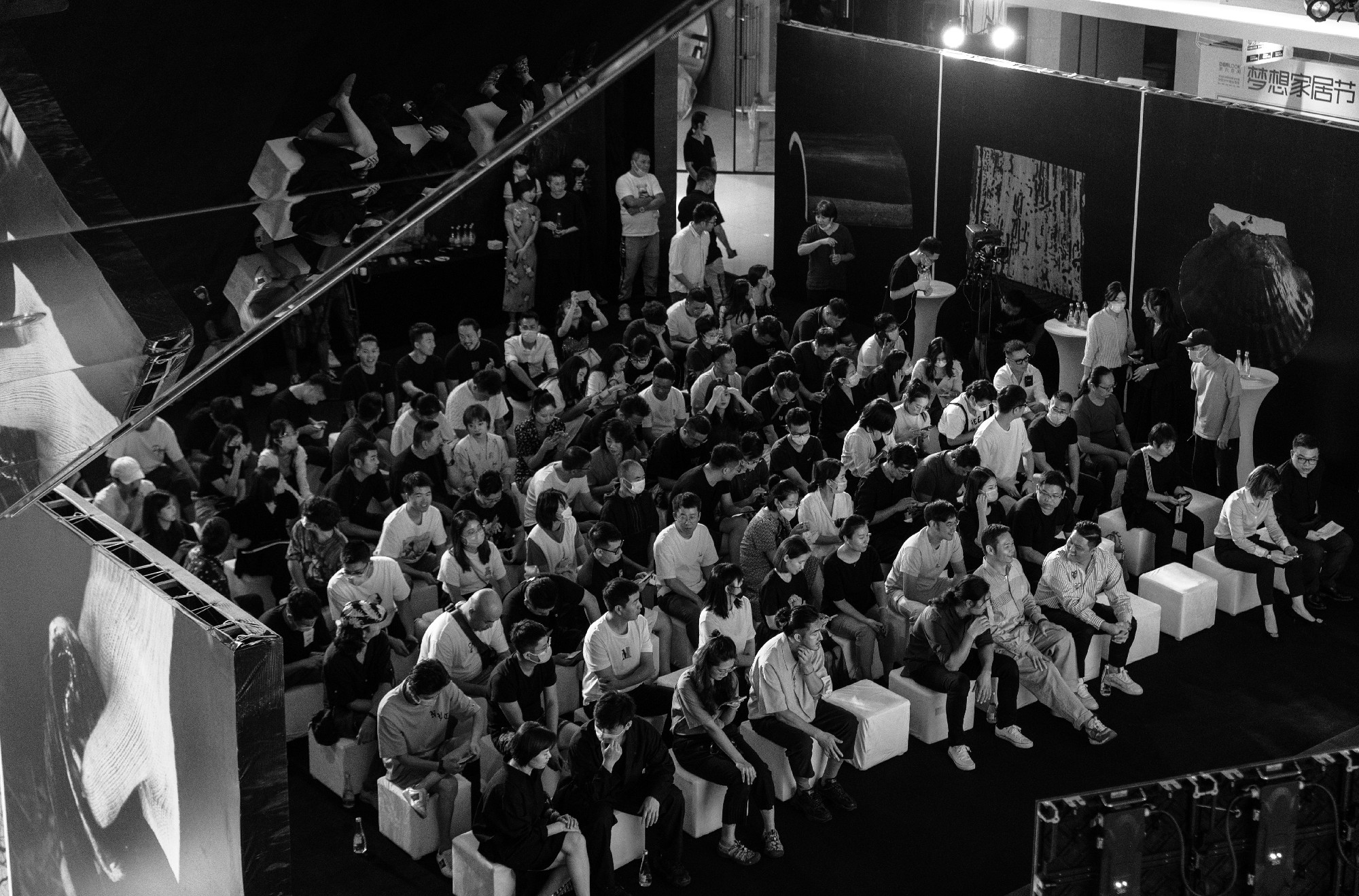 在开幕仪式现场,品物流行&融设计图书馆创始人张雷为在座嘉宾首次独家分享了『2021中国传统手工艺材料之木材料——大漆研究』内容,面对面与嘉宾交流、互动,探讨如何通过传统手工艺的解构与再生,挖掘木材料在当代的全新设计语言。
At the opening ceremony, Zhang Lei, founder of Pinwu Studio & Rong Design Library, exclusively shared the research content of "2021 Chinese Traditional Handicraft Materials: Wood Material Lacquer Research Results" for the guests for the first time, and communicated and interacted face-to-face with the guests and discussed how the deconstruction and regeneration of traditional handicrafts explore the new design language of wood materials in the contemporary era.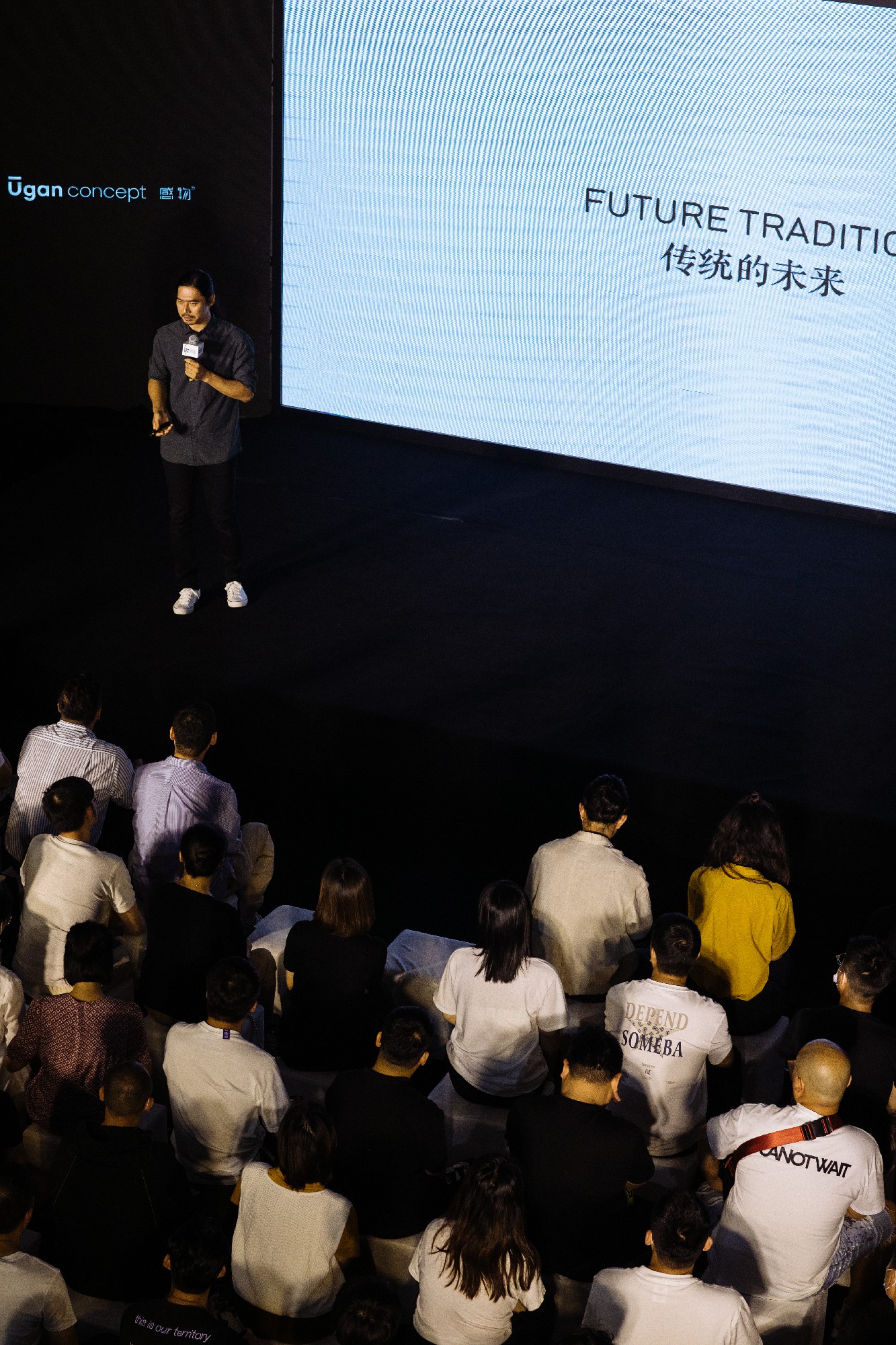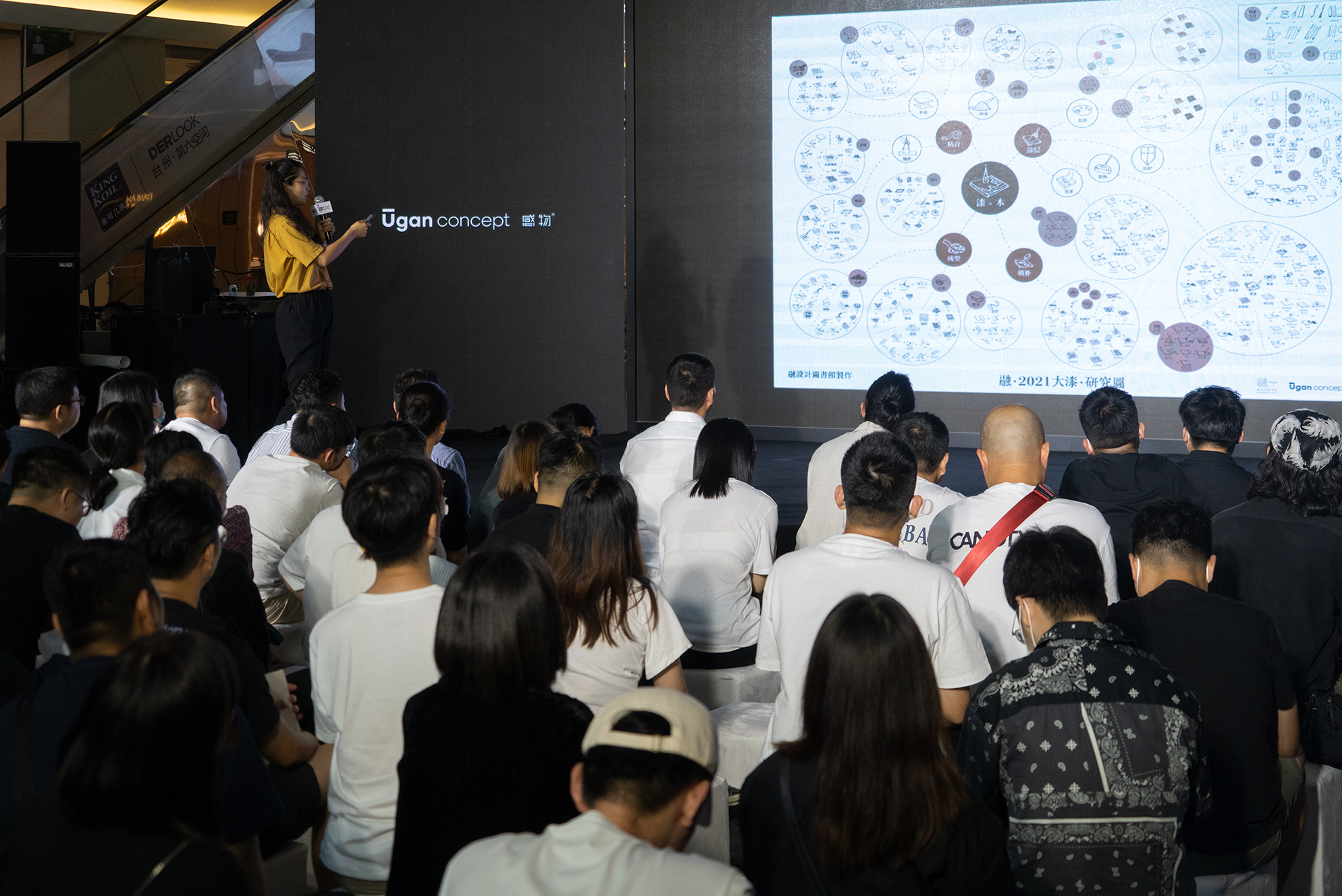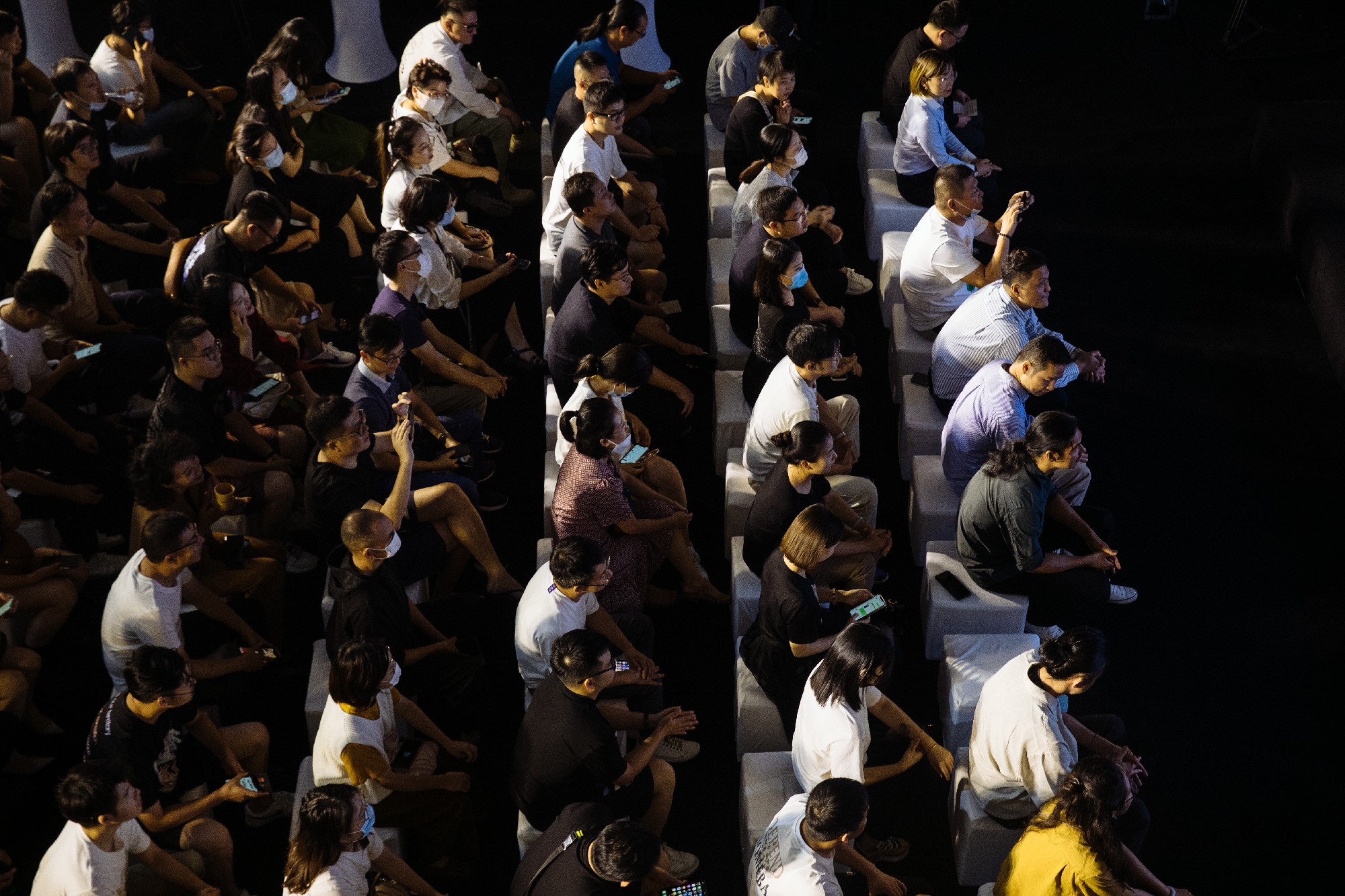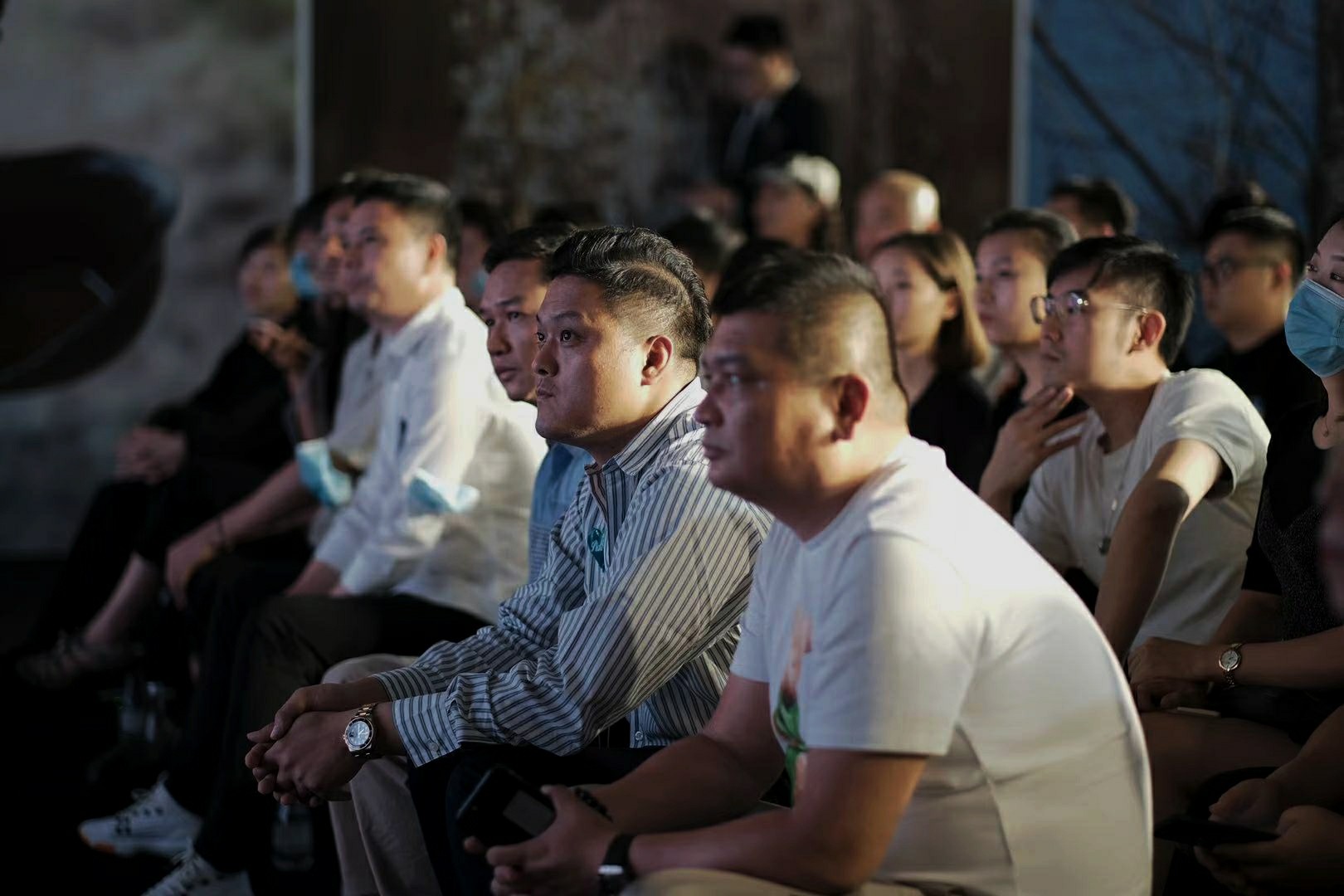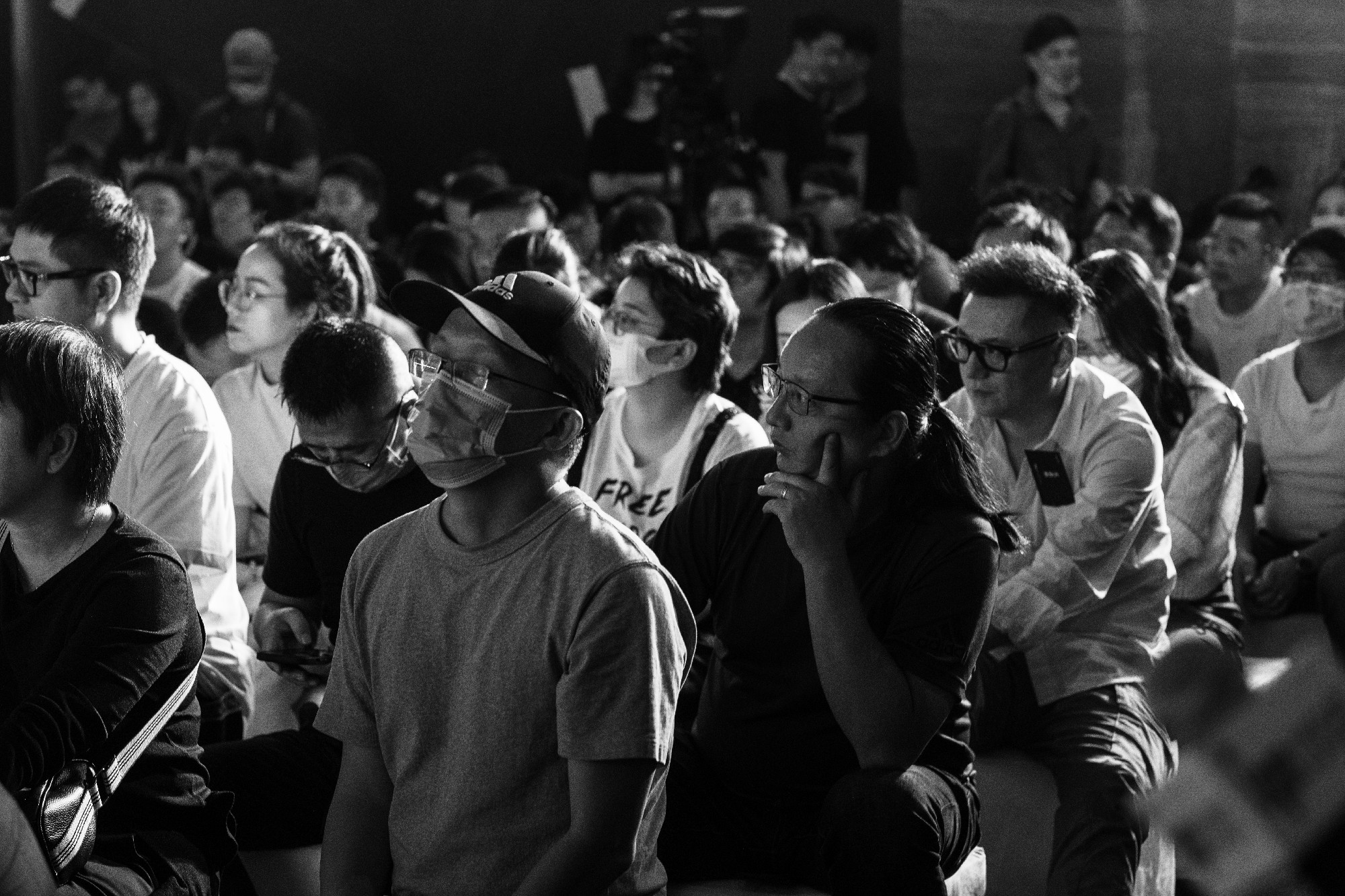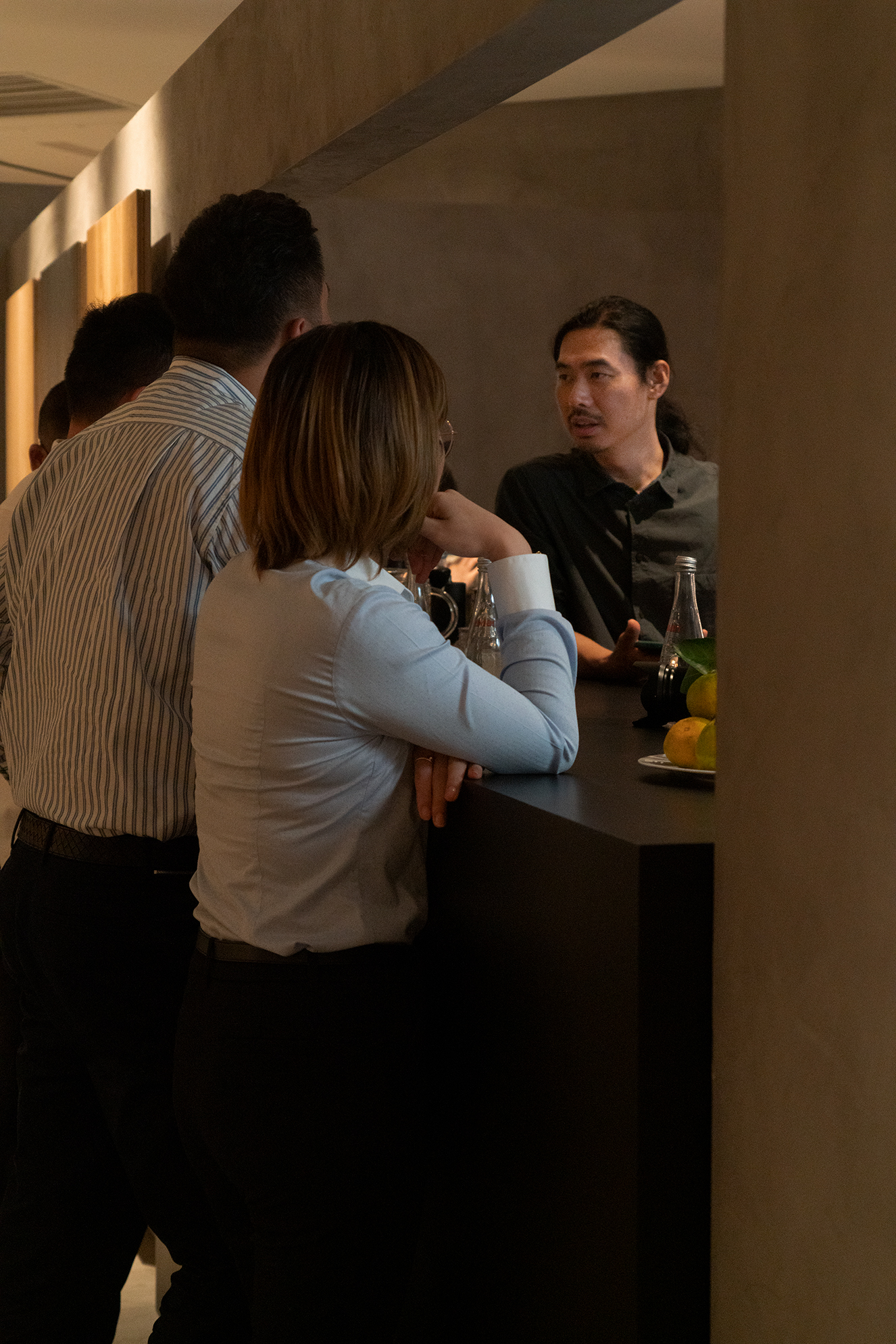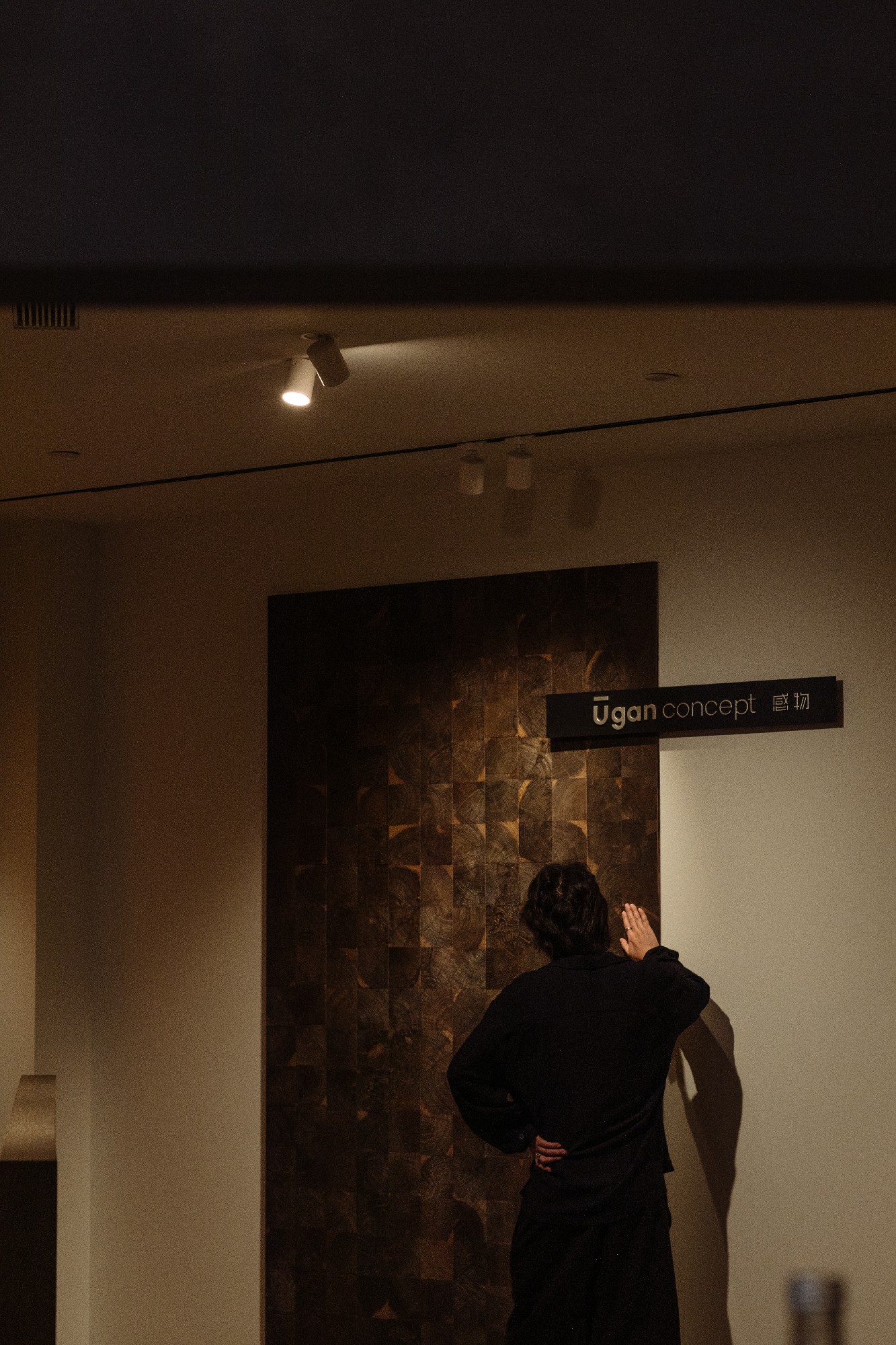 自2018年起,Ugan concept感物以研究木材料专家的身份,发起了为期五年的『中国传统手工艺材料之木材料研究计划』,独家支持融设计图书馆,共同探索中国传统手工艺木材料在人类未来生活中的可能。继第一第二阶段的"木材料切割"与"木材料自然染色"研究之后,2021年,融设计图书馆和感物一起,以"木材料之大漆"为主题,展开了新一阶段的探索与研究。
Since 2018, as an expert in wood materials, Ugan concept has initiated the five-year "Wood Materials Research Project of Traditional Chinese Handicraft Materials", exclusively supporting Rong Design Library, and jointly exploring the use of traditional Chinese handicraft wood materials. Possibility in human life in the future. Following the first and second phases of research on "wood material cutting" and "wood material natural dyeing", in 2021, together with the design library and sense objects, a new stage will be launched with the theme of "wood material lacquer" exploration and research.
在追求工业化与高效法则的当下,成本低廉、使用简便的化学工业漆被追求效率的业界所广泛应用。而在此之前,东方人所青睐的涂装材料,是源于自然的大漆。与工业漆相比,大漆更加天然、环保、透气。在时间的流逝中,大漆不同于化学漆的日渐黯淡,反而会随着器物的使用愈发光亮润泽。
In the pursuit of industrialization and high-efficiency laws, low-cost and easy-to-use chemical industrial paints are widely used in industries that pursue efficiency. Prior to this, the coating materials favored by the Orientals were natural lacquer. Compared with industrial paint, large paint is more natural, environmentally friendly and breathable. In the passage of time, the lacquer is different from the chemical lacquer, which is gradually dimming. Instead, it will become more shiny and moist as the utensils are used.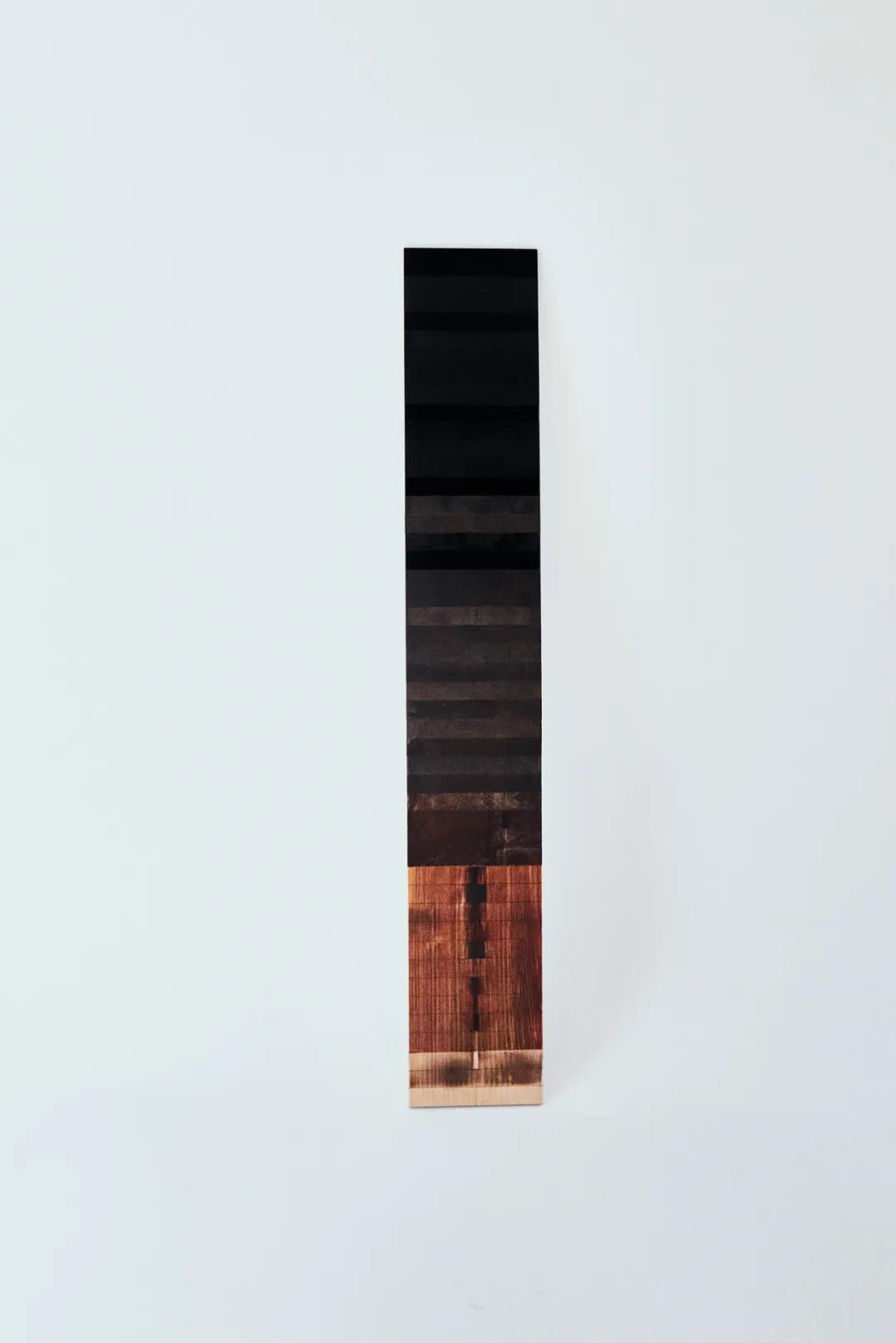 融设计图书馆与感物团队曾多次前往中国中西部林区考察大漆。从漆液的采集与炼制、胎体的处理、修饰技法的运用,到漆器的打磨进行了观察与实验。在与漆的日夕相处间,感受这种东方肌肤特有的气韵。
Rong Design Library and the Ugan concept team have visited lacquer forest areas in central and western China many times. Observations and experiments were carried out from the collection and refining of the lacquer, the treatment of the carcass, the application of modification techniques, to the polishing of lacquerware. During the day and night with the lacquer, feel the unique charm of this oriental skin.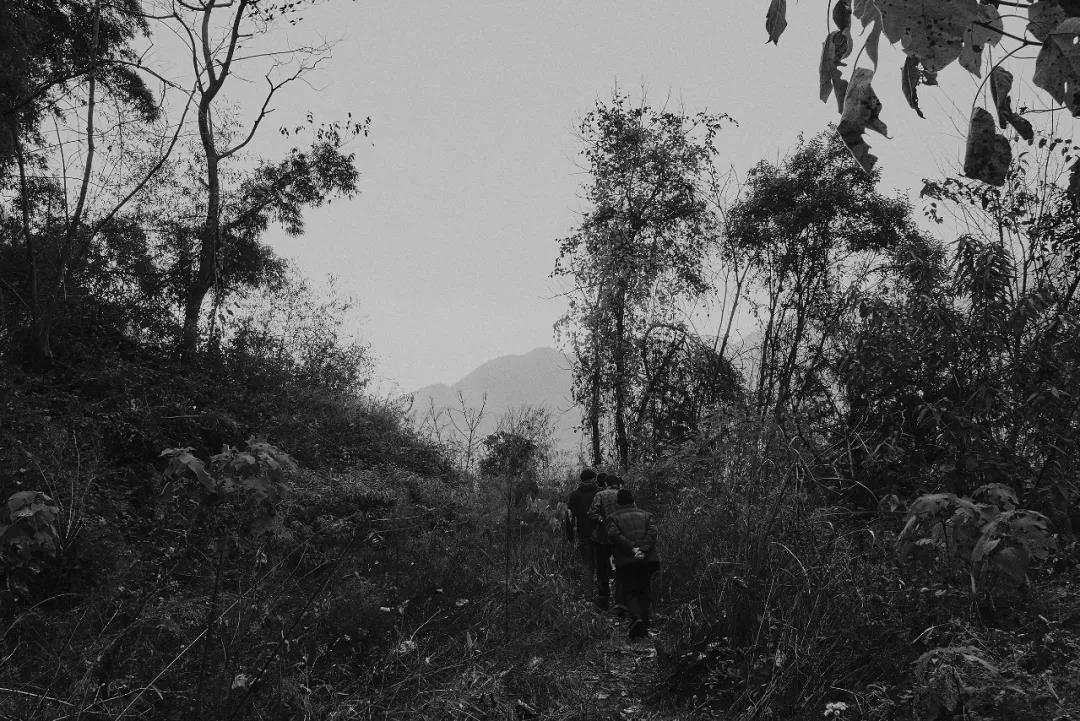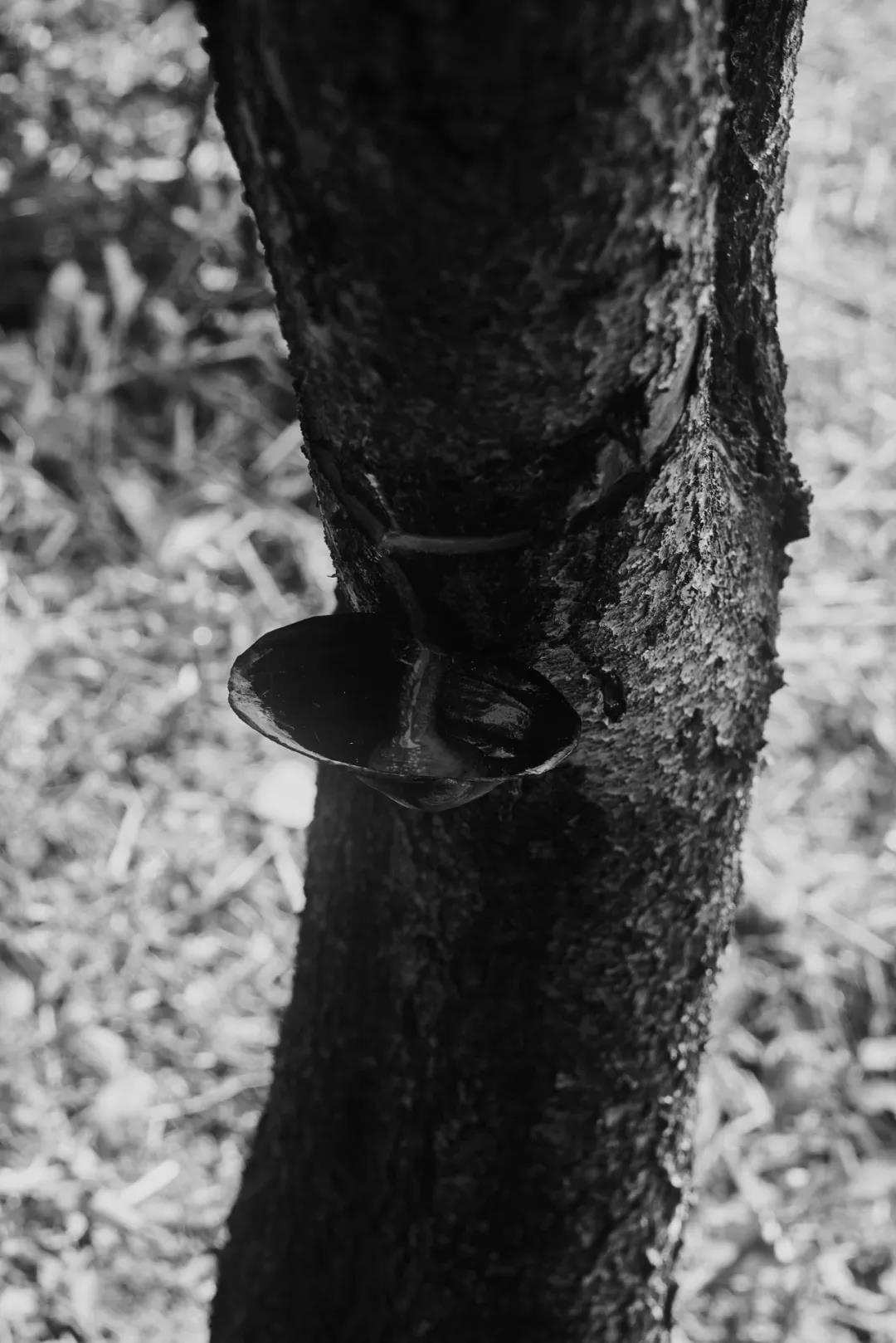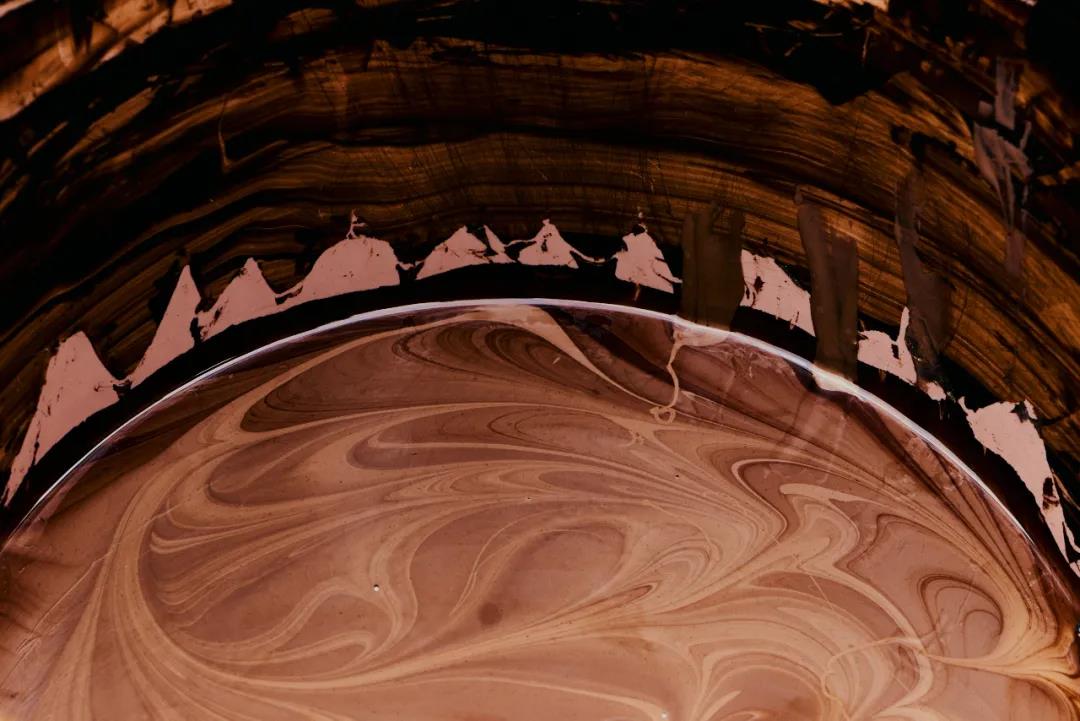 在割漆、炼漆、制漆之后,大漆被塑造出新的形态和功能。在大漆与木的研究中,我们从大漆的"粘合、涂层、成型、填补"等角度出发,与木材及其他扩展材料进行了试验和新的碰撞,产生了一系列关于大漆和木材结合后的思考。
After cutting, refining and making lacquer, the lacquer is shaped into new forms and functions. In the research of lacquer and wood, we started from the angle of "adhesion, coating, molding, filling" of lacquer, and conducted experiments and new collisions with wood and other extended materials, and produced a series of related lacquer thinking after combining with wood.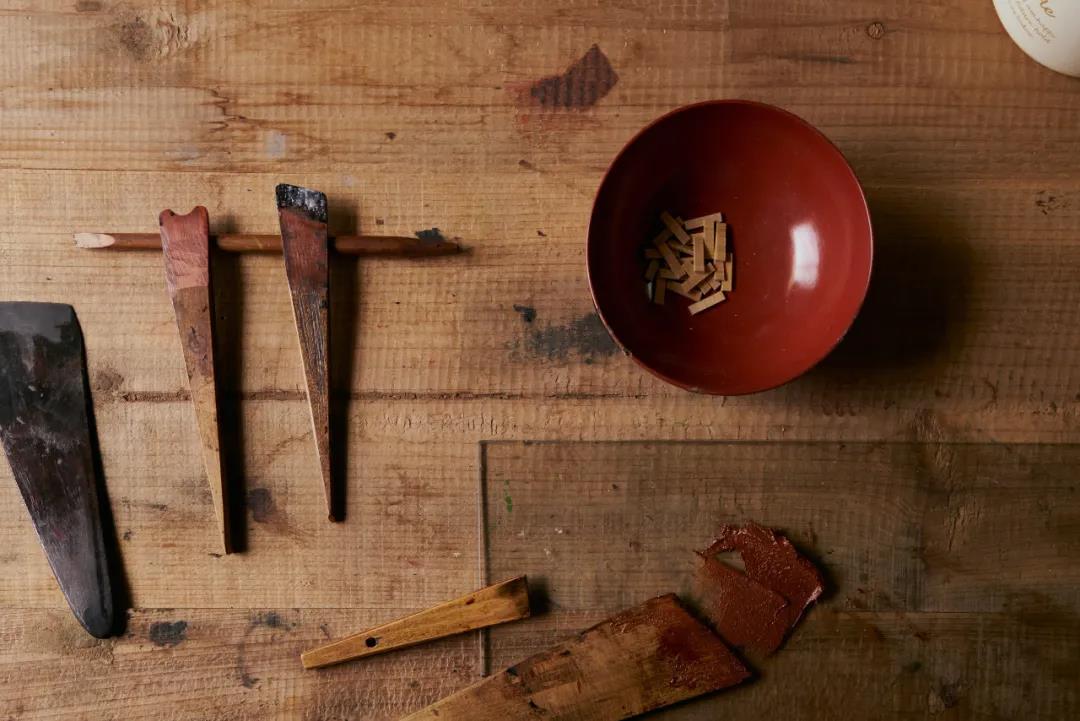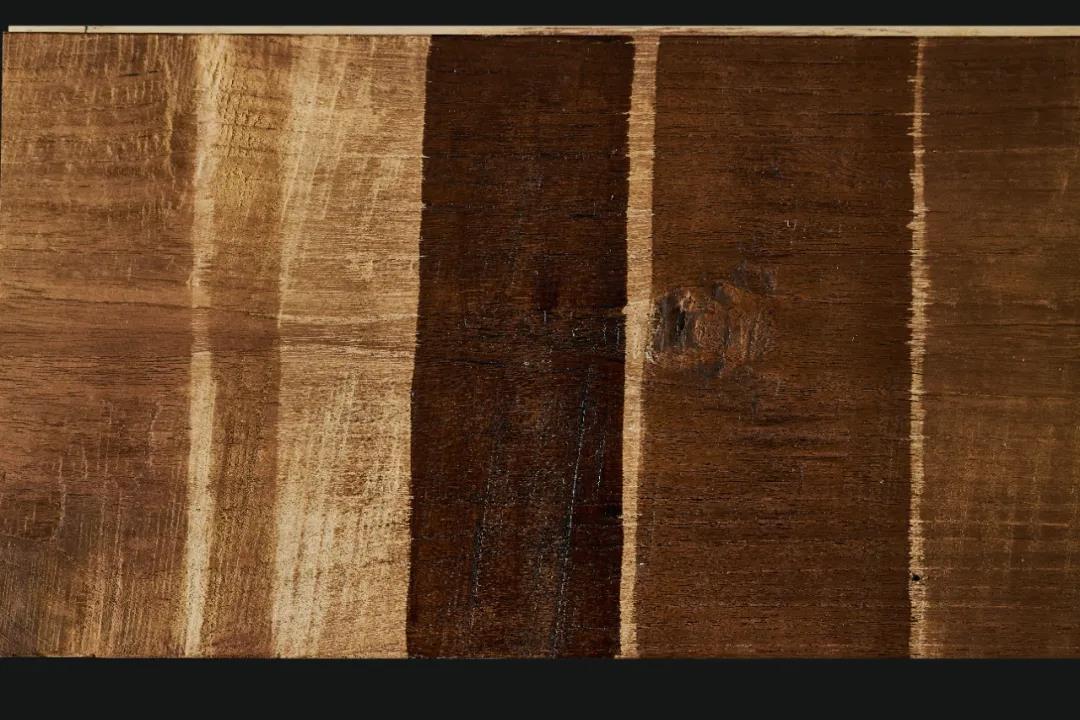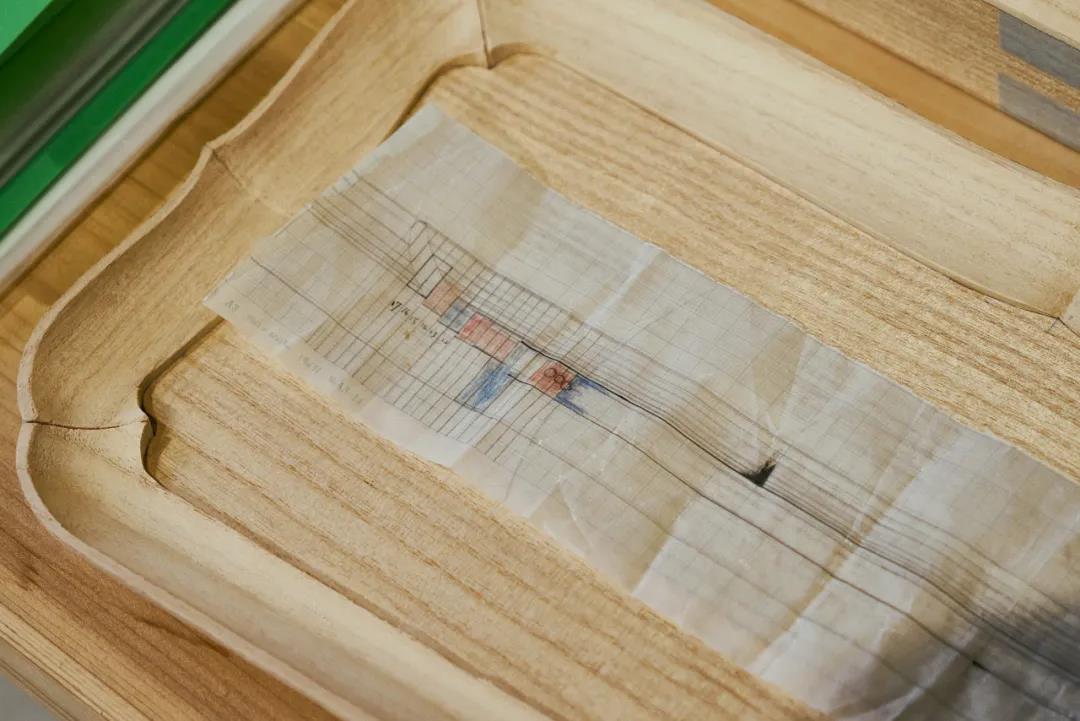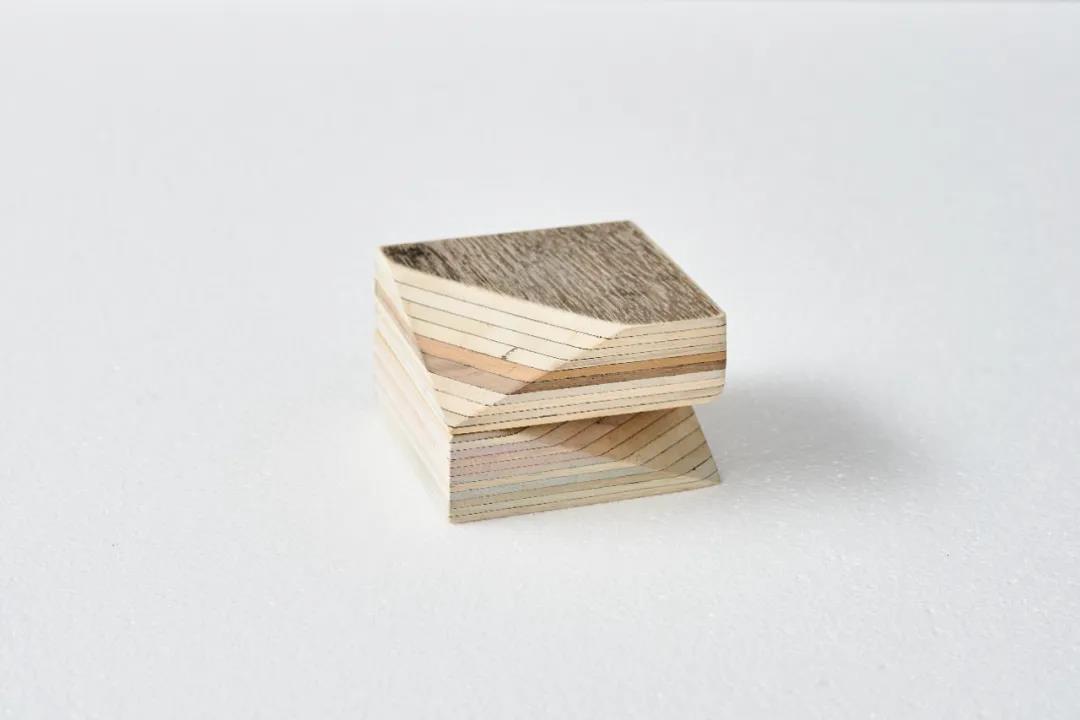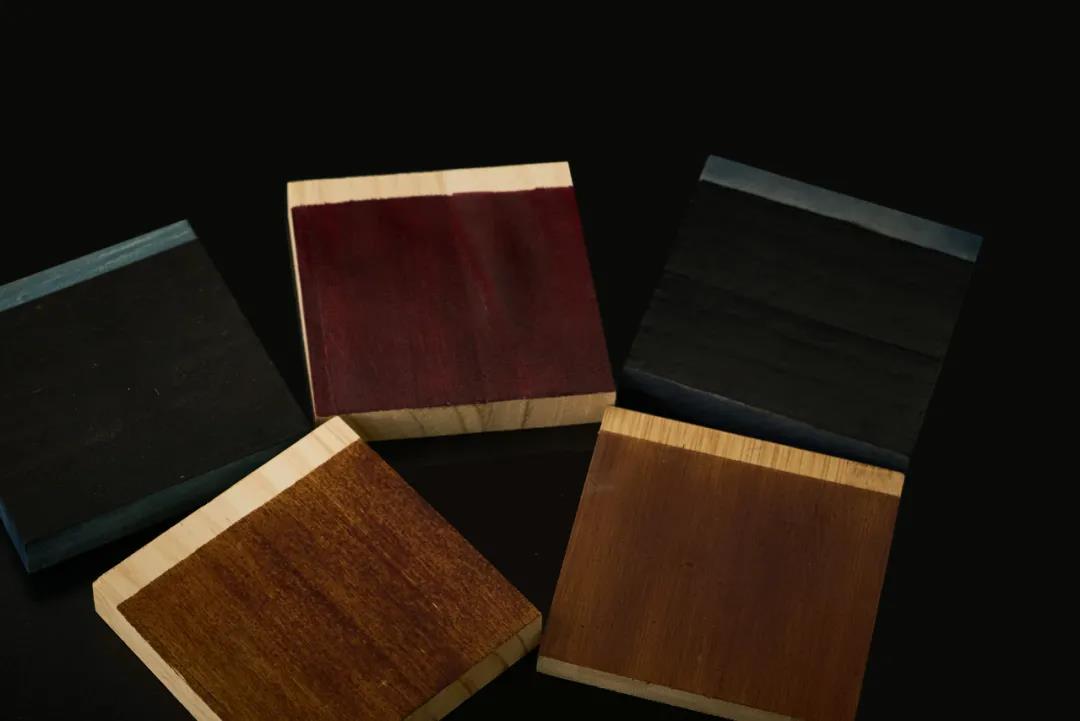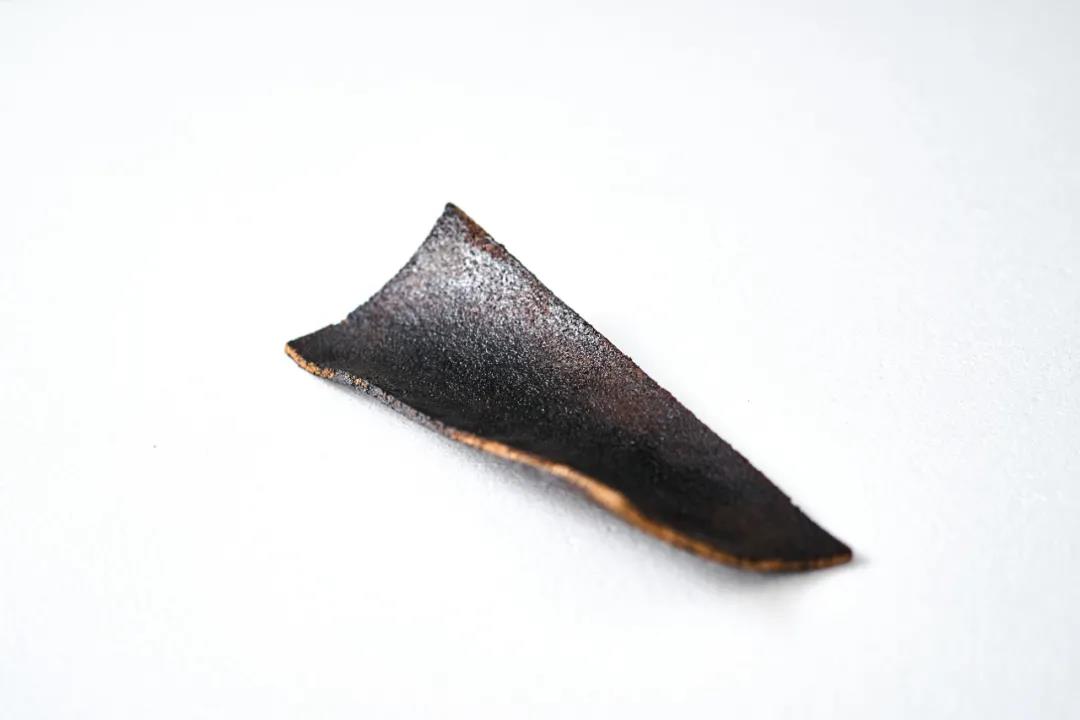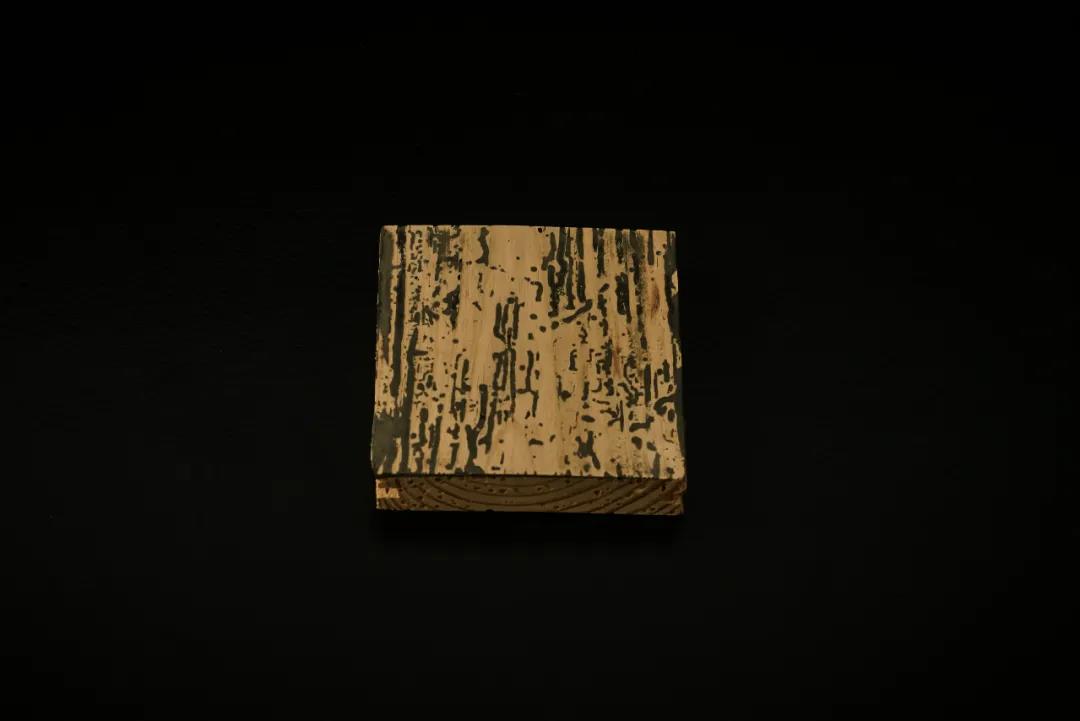 开幕现场展出了融设计图书馆大漆研究过程材料,以及"大漆"、"漆与木"研究地图,细致展现了对大漆不同胎体、技法、工艺的梳理。嘉宾们在现场跟随融设计图书馆研究团队的导览,近距离了解、感受大漆这一东方自然手工艺材料的独特魅力。
The opening site exhibited the materials for the lacquer research process of Rong Design Library, as well as the research maps of "Lacquer" and "Lacquer and Wood", which showed meticulously combing the different carcasses, techniques and processes of lacquer. The guests followed the guide of the Rong Design Library research team at the scene to get a closer look and feel the unique charm of the oriental natural handicraft material, Chinese lacquer.