The two artistic designs , 'Shu'and 'Time Capsule', reveal the unique presentation and sensation of objects at the moment under time axis. People may be able to sense the time that attaches to a carrier, but can never control the changes that time brings to the carrier, no end but at the moment...
未计划首展
由建筑设计师蔡俊林、徐寅及艺术团队UFO分别带来的《术》和《时间胶囊》艺术装置展现了物体以时间轴为基点在当下那一刻的唯一性呈现形态及感受状态,人或许可以感知附着在任何载体上的时间概念,却永远无法控制时间赋予任何载体上所带来的变化,未果而空,就在当下......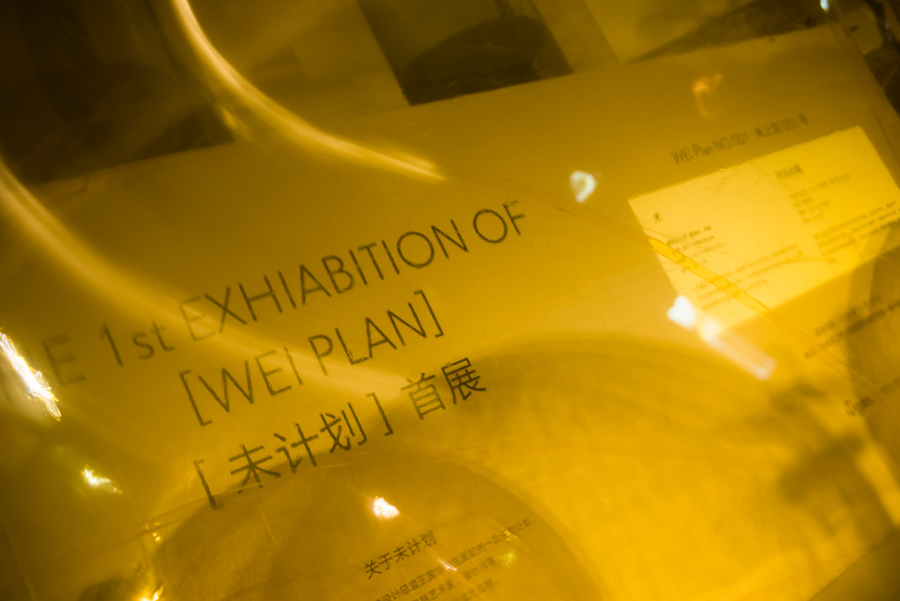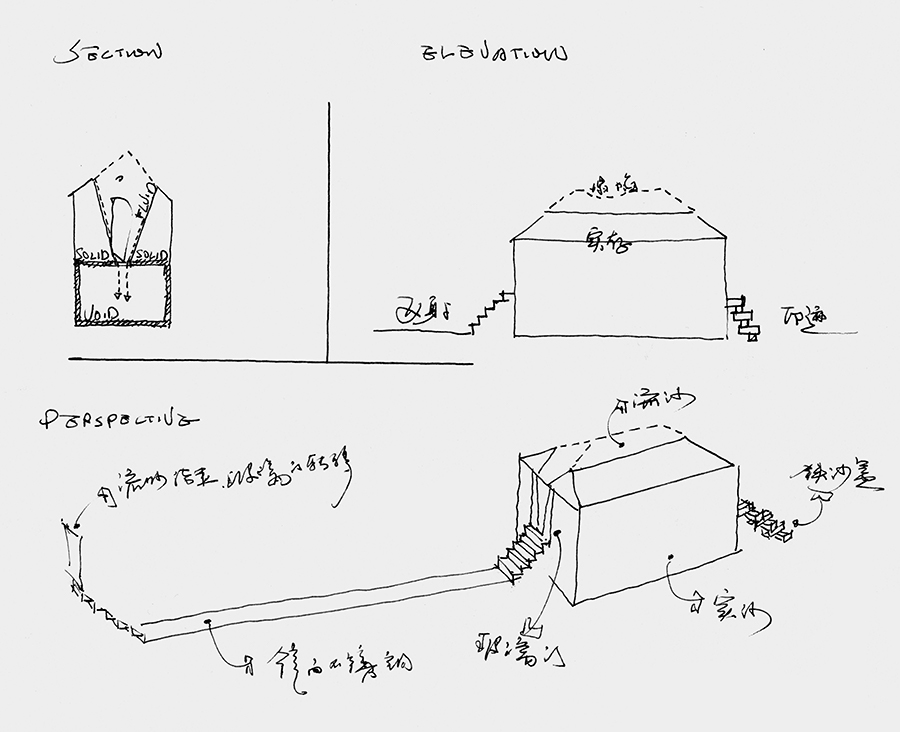 'Shu'
Materials: light soil, stainless steel, iron
Dimension: 21000*4400*3500mm
Designers: A John, Yin Xu
Year: 2016
《术》
材质:砂土 不锈钢 铁
主体规格:21000*4400*3500mm
参与建筑师:蔡俊林 徐寅
年代2016
People can sense the passing of time, but not the vanishing of space. I try to speed it up. A day's variation period may can strengthen the force of awareness. Just like a person can precisely describe his Monday and Sunday.
Specially, if referring to Bergson, who posited that multiplicity, consisted of individual consciousness, one is quantitative or discontinuous which means people have intuition to space; the other consists of consciousness, yet completely qualitative. This unrolling multiplicity is the extension, the constantly unvarying appearance with no essential difference and a bunch of elements interpenetrating one another. Those elements are so varied that passing state can not appear again.
人们能感受到时间的流逝,却感受不到空间的消逝,我想试着把它快进,在以天数的周期为单位的变化,也许能提高意识的强度,犹如一位工作者能够确实地描述礼拜一和礼拜天的内容。
展开地说,如果引用柏格森的研究,他提出个别意识状态所构成的众多体;一种是数量性的,或无连续性的,它意味着人们对于空间有了直觉;一种是意识所构成的,而它完全是质量性的。这个在展开着的众多体就是延绵;延绵是先后无别的陆续出现,是一堆因素的互相渗透,而这些因素是那么地各式各样,以致过去的状态无法重新出现。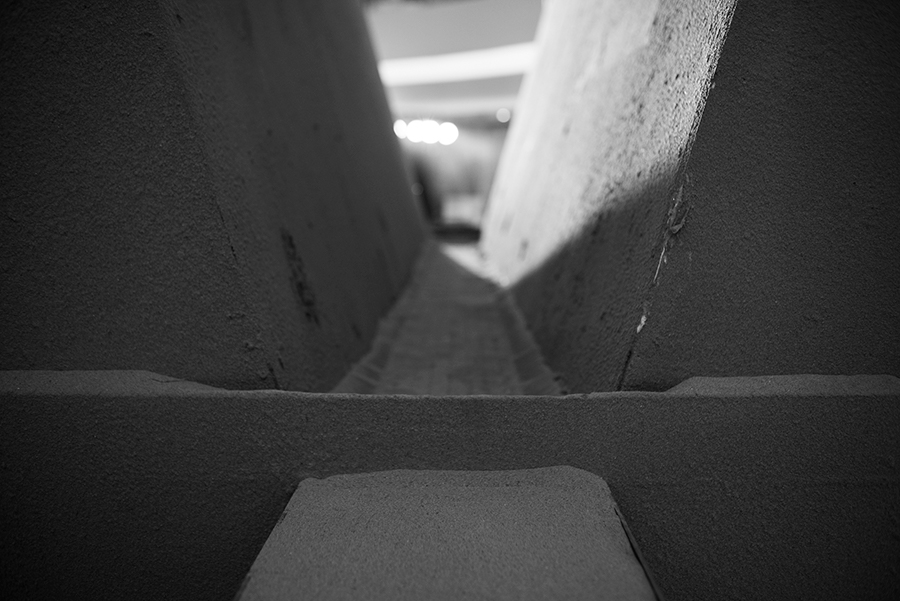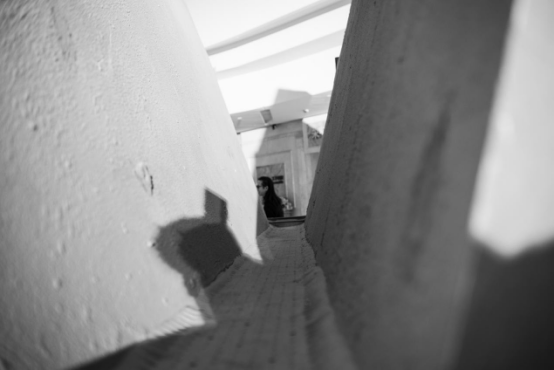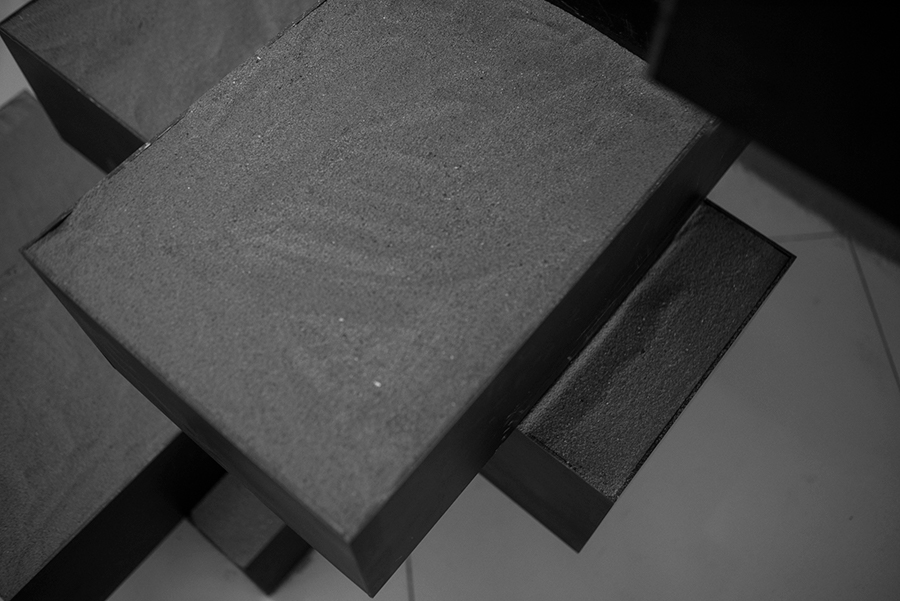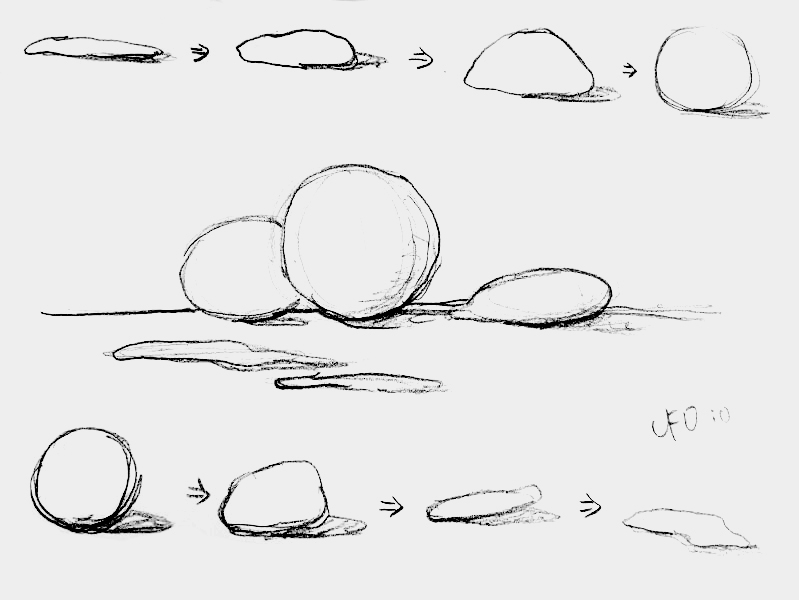 'Time Capsule'
Material: Zorb Ball
Dimension: 1.3M--2.1M Diameter
Artist and Team: UFO (Yuhui Wu, Guangzhen Rao, Zhiang Wang)
Year: 2016
《时间胶囊》
材质:透明球
规格:1.3M-2.1M直径
艺术家及团队:UFO(吴珏辉、饶广禛、王志昂)
年代2016
This is an apparatus about Time and Space visualizing mutually. Time as unit, fill and swell the ball with air to its saturation. As time passes by, the ball shrinks to be flat from saturation. Then fill the space of air and make it full of time, operating so periodically.
Viewers can enter into the closed ball filled with air, isolating body from the outside. The limited air inside the ball restricts the time a person stays, but within the time, viewer can move inside the ball freely.
是一件关于时间和空间互为可视化的装置。以时间为单位,通过空气将无形的空间填入球体,让球体近乎饱和地膨胀。随着时间的流逝,球体由膨胀逐渐收缩直至扁平。再填入气体空间,使其充满时间,由此循环运作。
观众可进入填充气体的封闭球体,让身体与外界保持相对隔离的状态。球体内部的有限空气使人在封闭空间中仅可存在一段时间,在这有限的时间内观众可驾驭着球体自由活动。